AMM4535 AMMO by Mig The Weathering Magazine #36 Airbrush 1.0
SKU:

AMM4535

UPC:

8432074045359

MPN:

4535

Scale:

Not Applicable
Frequently bought together:
Description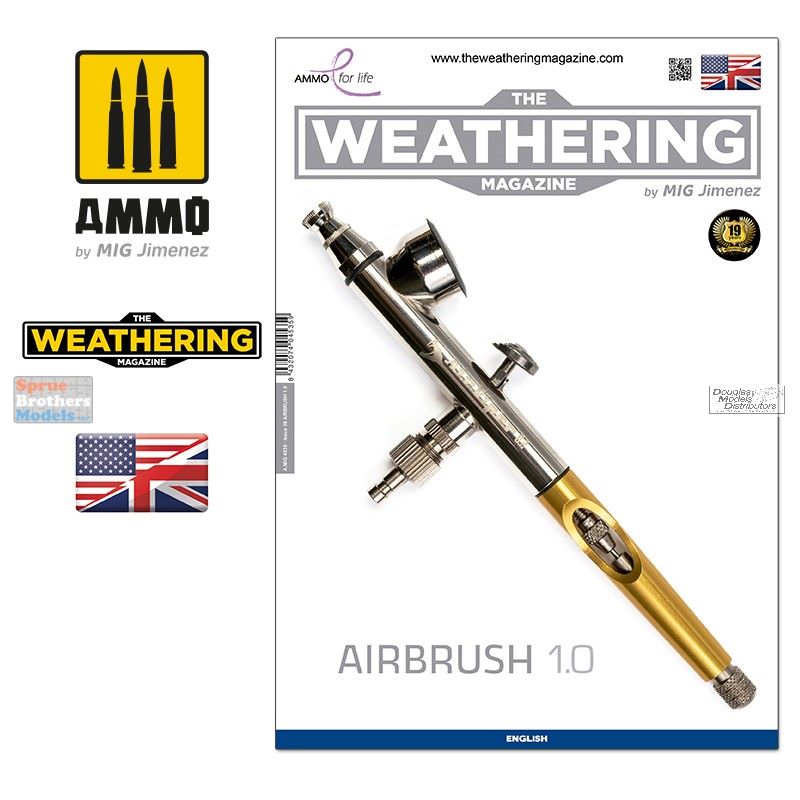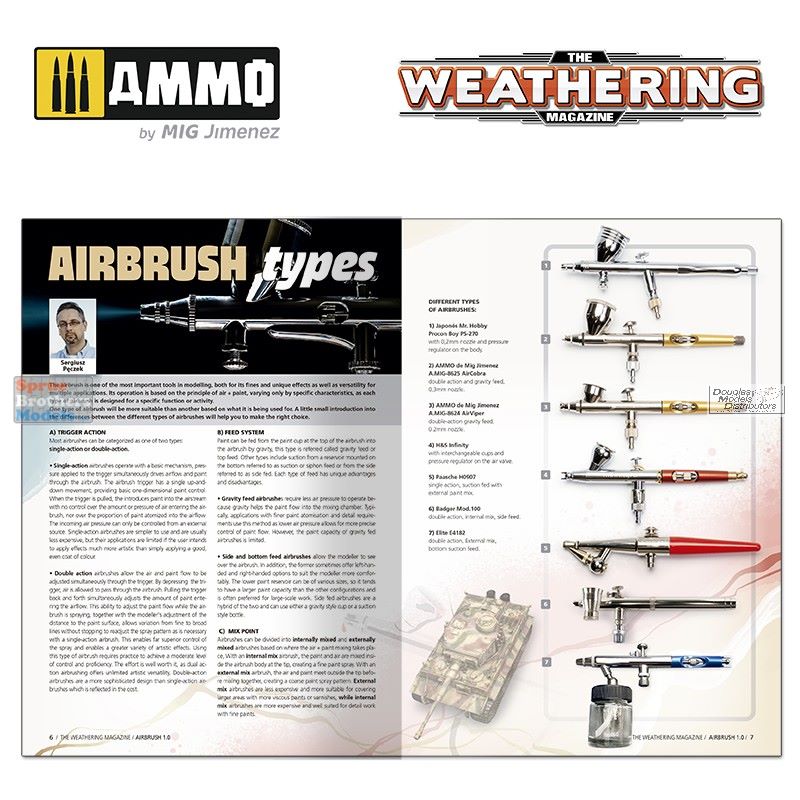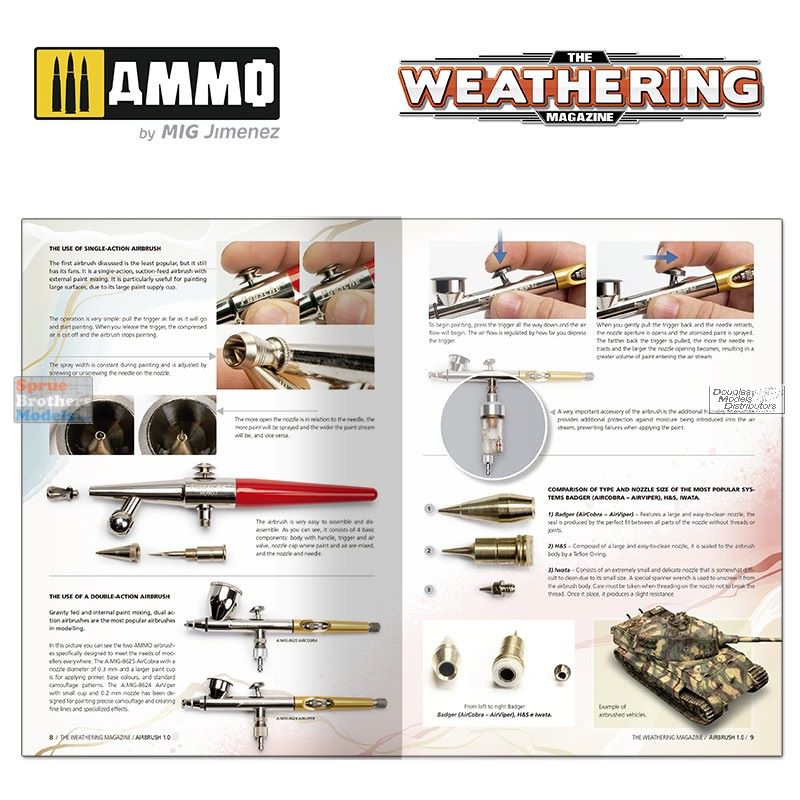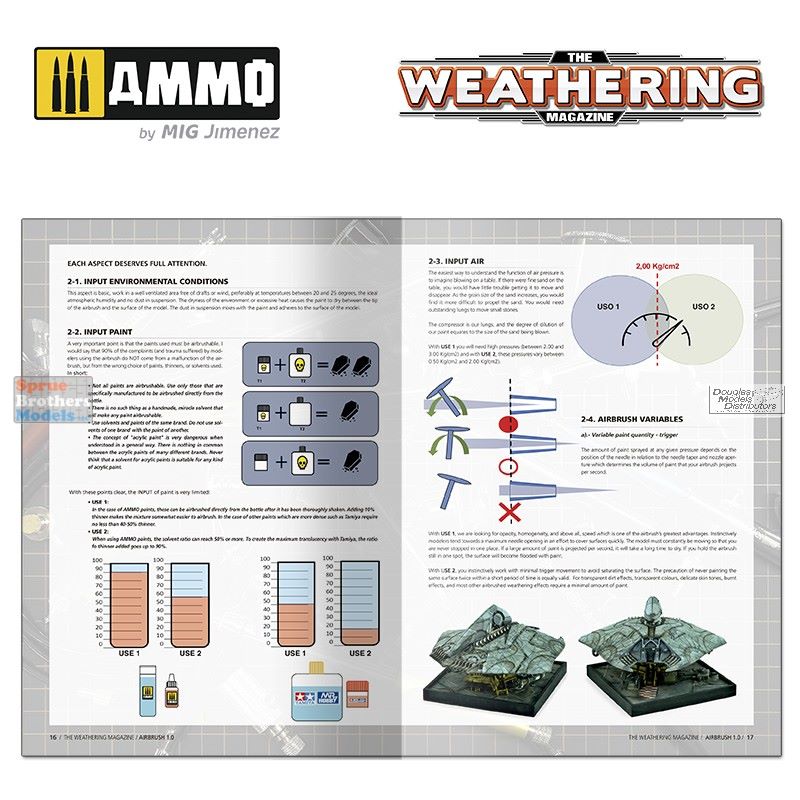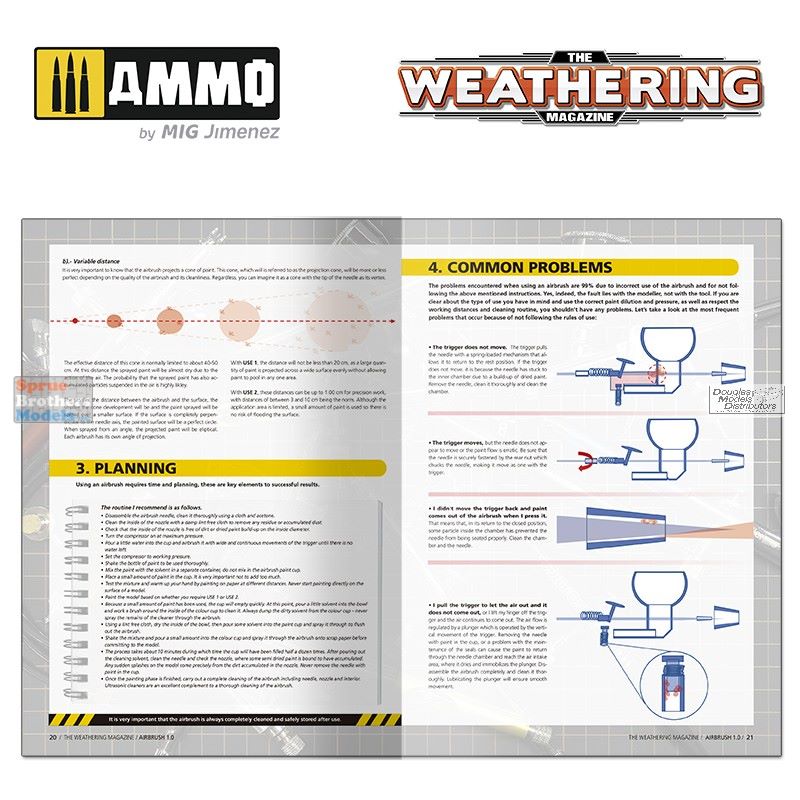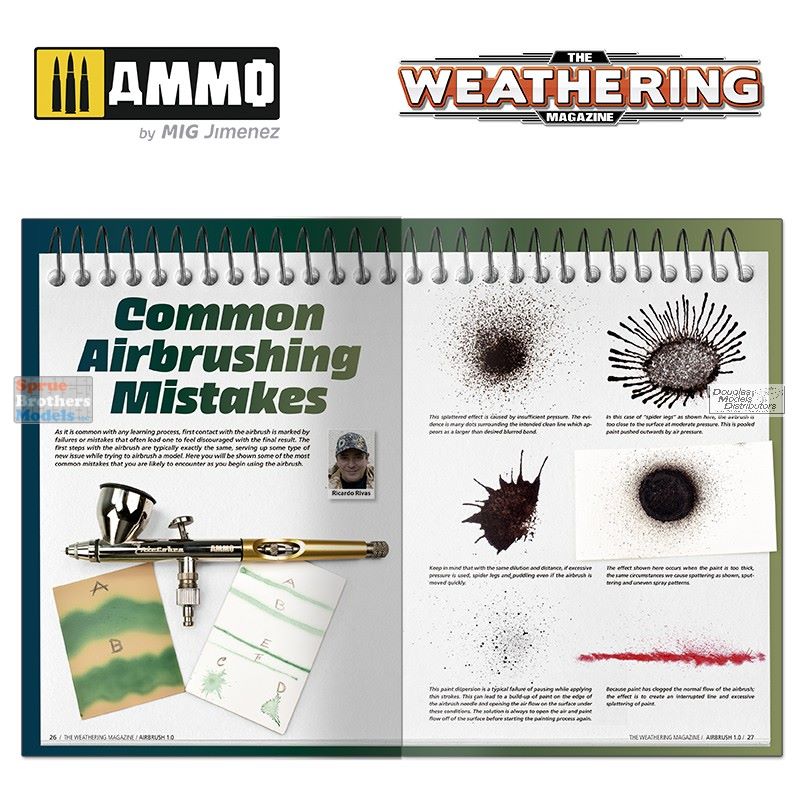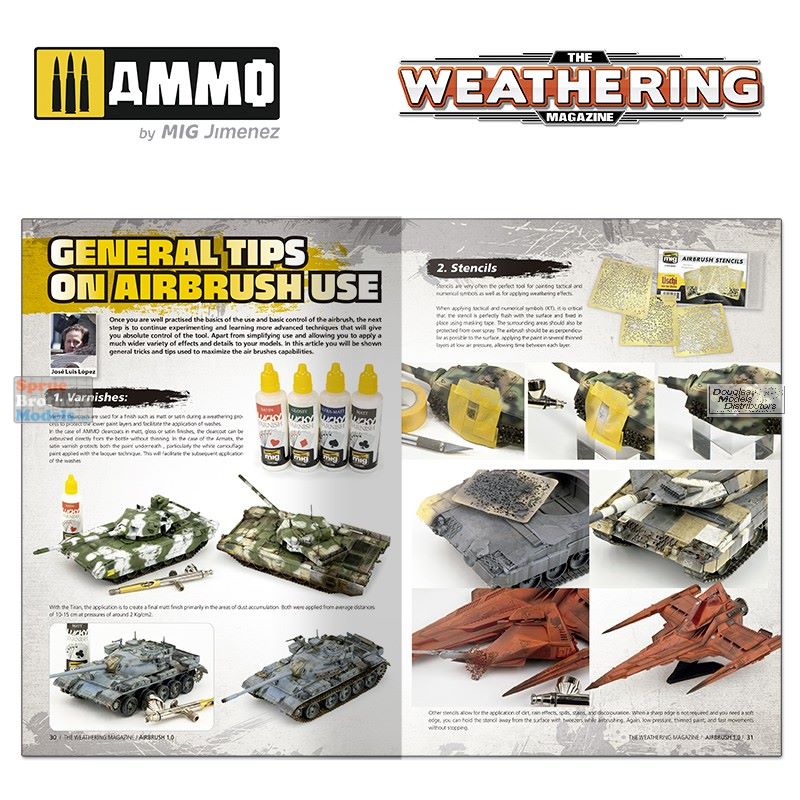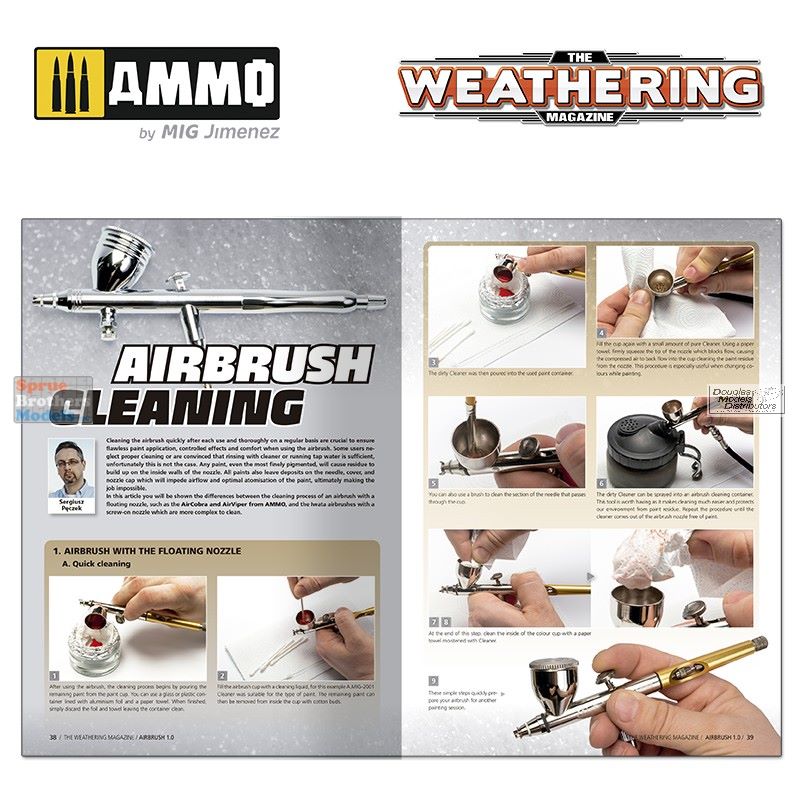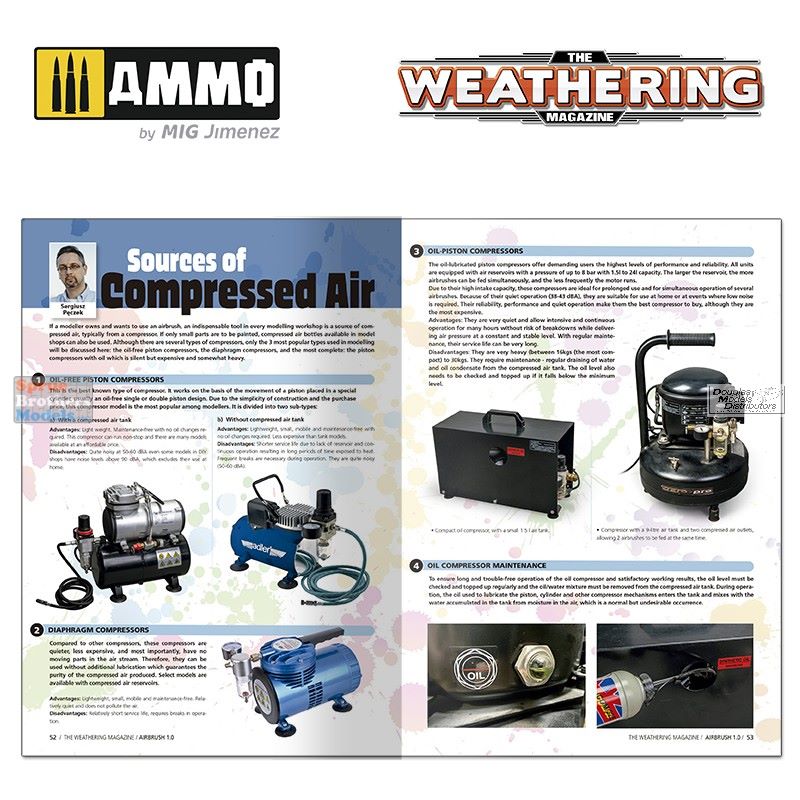 Within our hobby, there is a tool that burst with force and radically changed the concept of finishing, this was the airbrush.
However, when making an investment in this tool, several questions may arise: what brand and model of airbrush to buy? What type of compressor to choose? How do they work and how to handle them? What are their most important features?
Don't worry because all these little doubts have easy answers and solutions, and the TWM team will provide you with enough material and information to make those doubts and fears disappear. In fact, since the airbrush world needs a lot of information and doubts to clarify, we are going to divide the content dedicated to the airbrush in two issues.
In this first issue we will talk about different topics:
- Basic fundamentals of the airbrush and the different "power supplies" and complements of such tool.
- The differences between the single and double action airbrush and the most suitable purposes for each type.
- How to dilute the different types of paints to maximize their characteristics.
- Common mistakes and failures that you can find during its use, and their corresponding solutions.
- Cleaning and maintenance techniques, both for the airbrush and the compressor, as well as the different accessories and complements to make its operational life as long as possible.
View All
Close