AVT073G AviationTag Aero Spacelines Super Guppy Turbines Reg #F-BTGV Gray Original Aircraft Skin Keychain/Luggage Tag/Etc With Lost & Found Feature
SKU:

AVT073G

UPC:

MPN:

AVT073G

Scale:

Not Applicable
Frequently bought together:
Description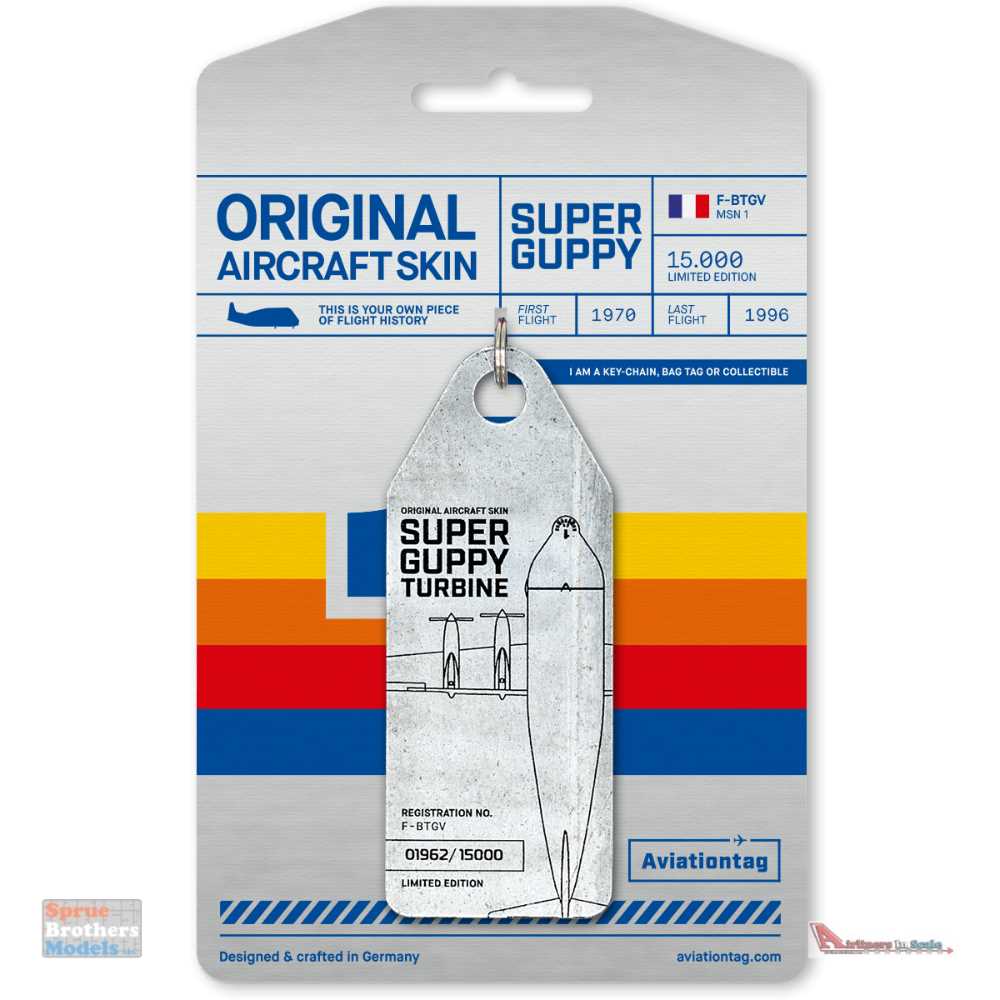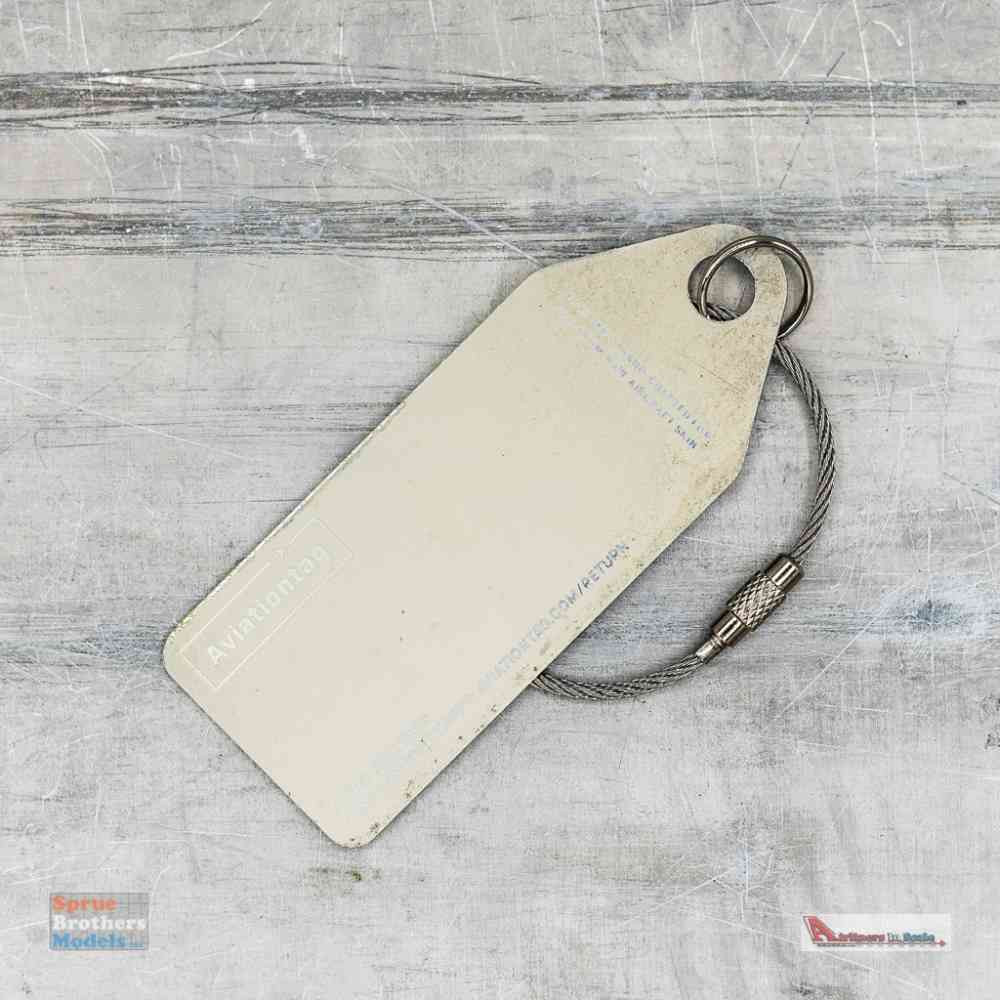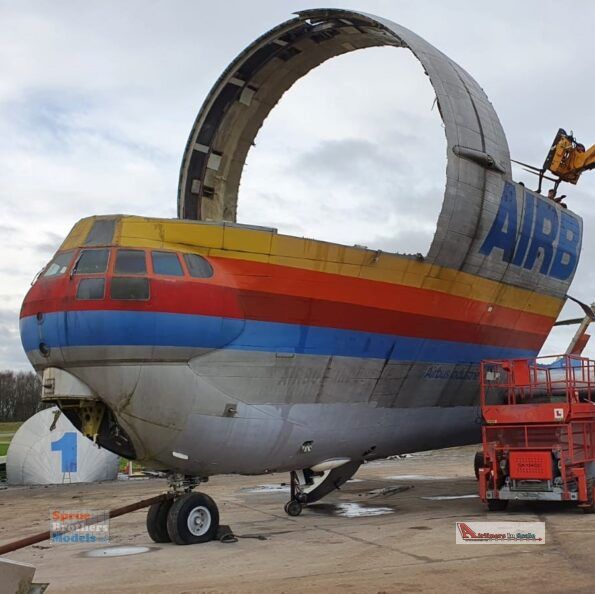 Every tag is unique. Depending on the plane, tags may vary in terms of haptics, material thickness and colour. Small blemishes bear witness to the plane's long history and are an authentic reminder of its glory days over the clouds.
Each tag is made from the retired original aircraft fuselage skin of the featured aircraft, and is numbered. Size: 1.37 x 3.46 inch (35 x 88 mm)

Lost & Found Service
AviationTag also offers a bonus lost and found service. Thanks to the unique combination of serial number, plane type and honest finder, your tag can be traced back to AviationTag who will do their best to get your things back to you as quickly as possible. Just be sure to register your tag at https://www.aviationtag.com/en/aviationtag-registration/

Aircraft Featured
The extremely rare F-BTGV freighter – a Super Guppy Turbine (SGT) built by Aero Spacelines – was built in the 1960s on the basis of the Boeing 377 Stratocruiser and over the course of its life primarily transported aircraft parts for the Concorde and Airbus models to the final assembly factory in Toulouse. It is the first of just two Super Guppies to have been used by the world's largest aircraft manufacturer, Airbus.
The Super Guppy with its voluminous fuselage was in service for almost a quarter of a century, making its last flight to Bruntingthorpe/England on 1 July 1996. There, from 2009 onwards, it was lovingly and devotedly maintained and restored by the "Super Guppy Restoration Project".
Only five Super Guppies have ever taken to the skies and we are thrilled to now bring this historic freighter home to you as an Aviationtag!
About AviationTags
Alongside commercial planes like the B747 or the Airbus A340, we have also given historical aircraft like the DC-3 'candy bomber' a second life as an Aviationtag. But this also allows us to preserve important and interesting parts of aviation history.

See the video below which shows how an AviationTag comes to life.
View All
Close