AVT075 AviationTag B737-300 (Jet2.com) Reg #G-CELH Silver Original Aircraft Skin Keychain/Luggage Tag/Etc With Lost & Found Feature
SKU:

AVT075

UPC:

4260411671664

MPN:

AVT075

Scale:

Not Applicable
Frequently bought together:
Description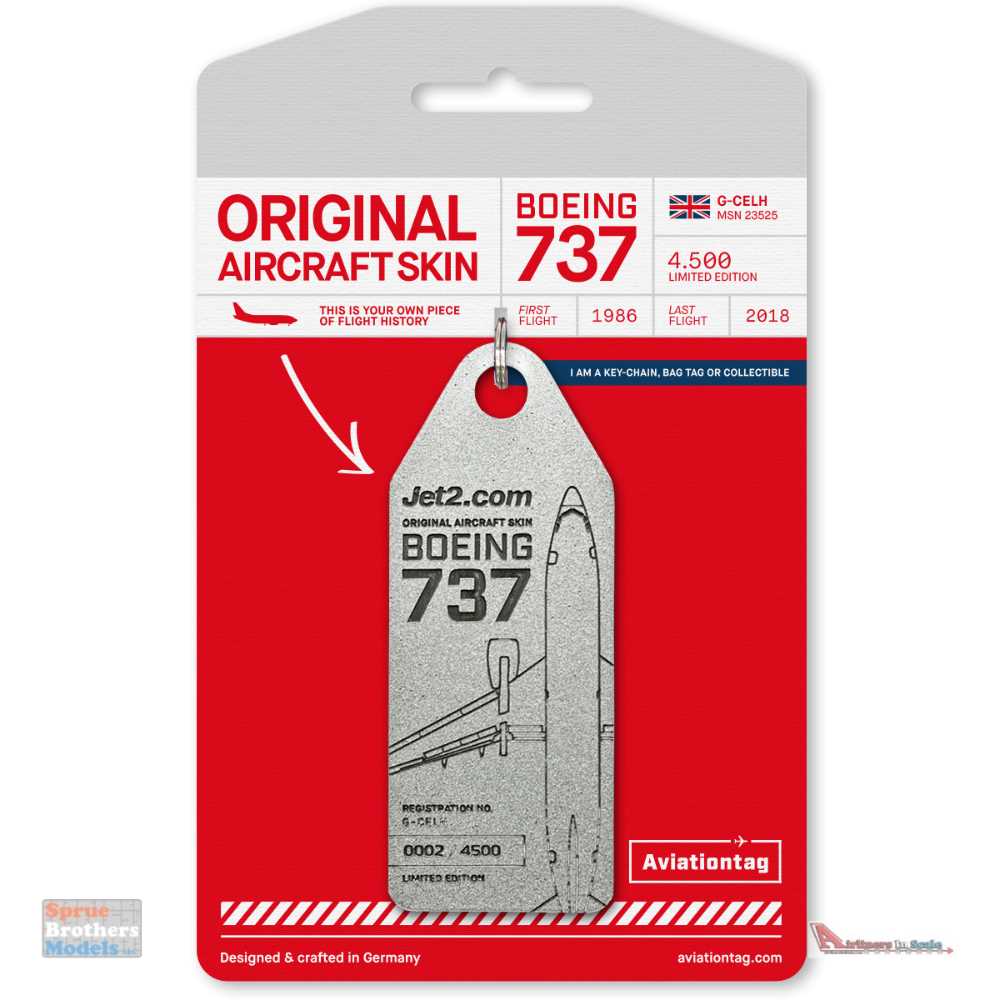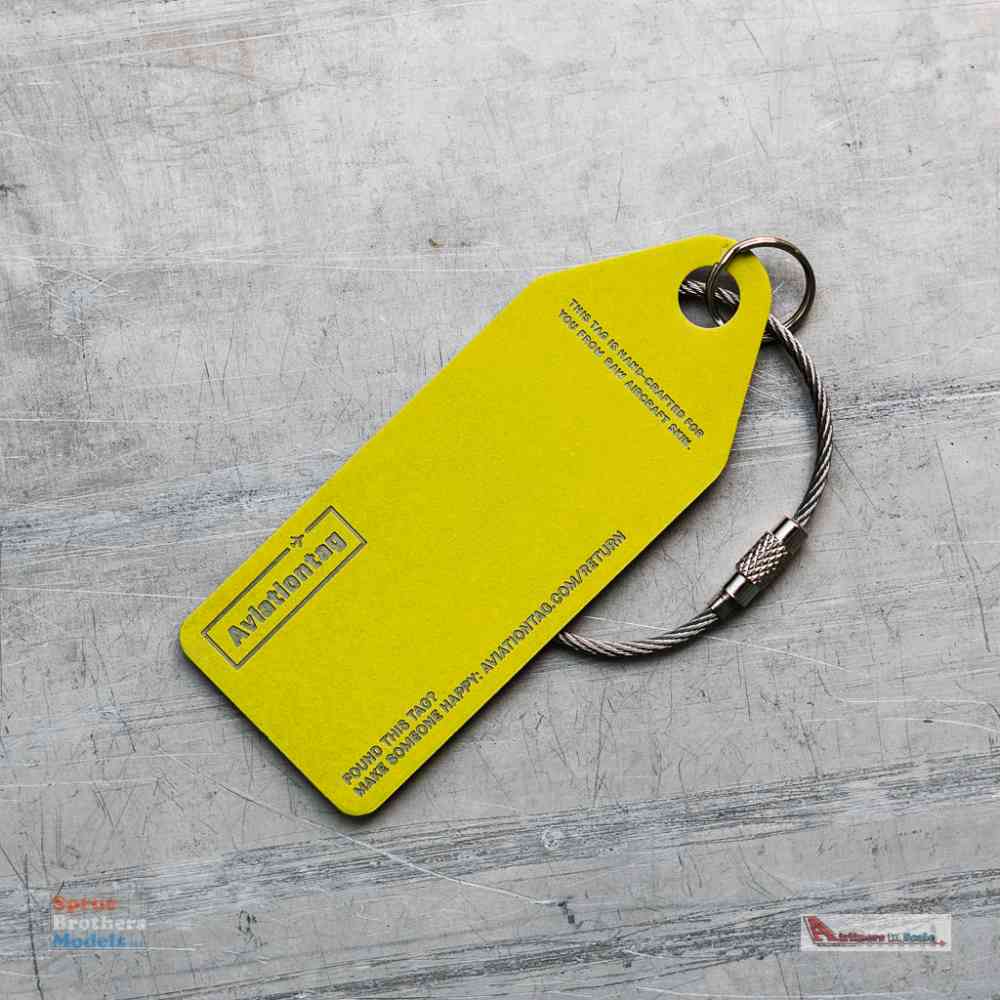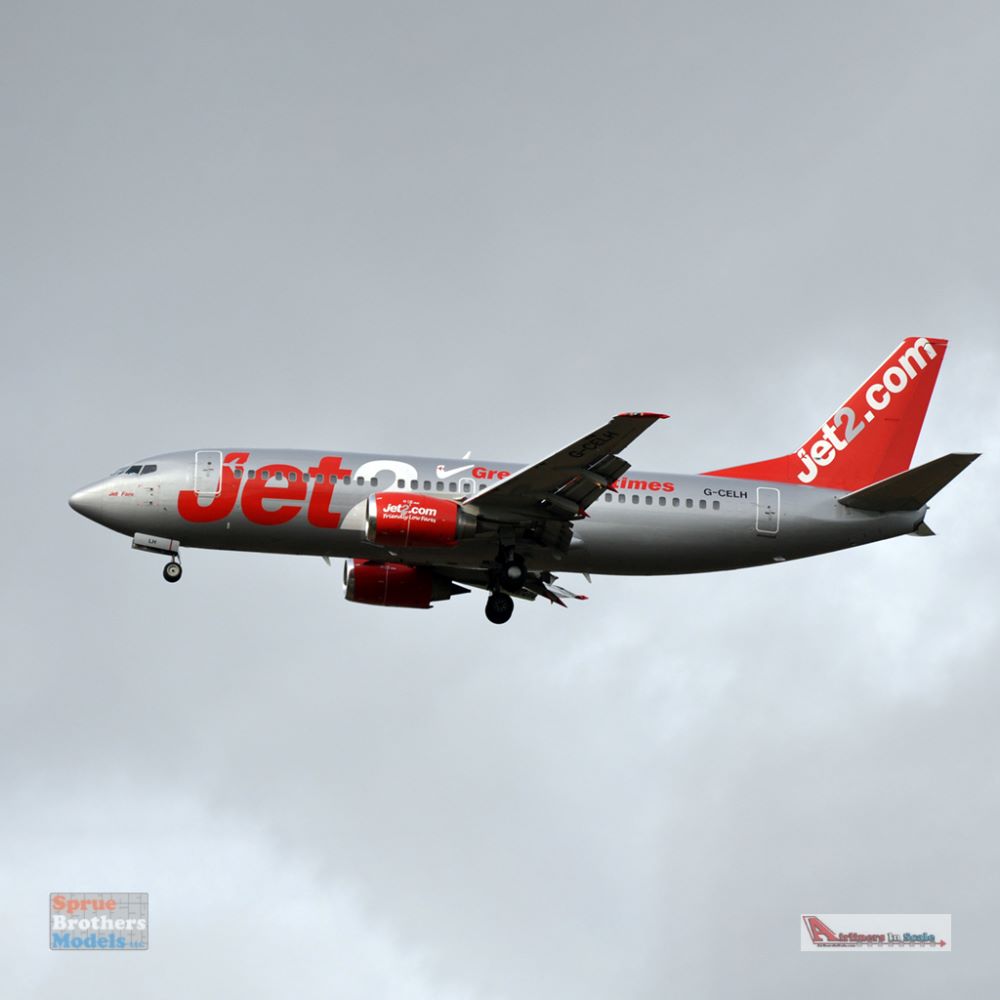 Every tag is unique. Depending on the plane, tags may vary in terms of haptics, material thickness and colour. Small blemishes bear witness to the plane's long history and are an authentic reminder of its glory days over the clouds.
Each tag is made from the retired original aircraft fuselage skin of the featured aircraft, and is numbered. Size: 1.37 x 3.46 inch (35 x 88 mm)

Lost & Found Service
AviationTag also offers a bonus lost and found service. Thanks to the unique combination of serial number, plane type and honest finder, your tag can be traced back to AviationTag who will do their best to get your things back to you as quickly as possible. Just be sure to register your tag at https://www.aviationtag.com/en/aviationtag-registration/

Aircraft Featured
32 years of flying, 4 airlines, 3 registrations – we proudly present a real Boeing gem in cooperation with Jet2.
The Boeing 737-300 with Manufacturer Serial Number (MSN) 23525 launched its career in October 1986 with Lufthansa, Germany's largest airline. The aircraft took to the skies for 11 years christened "Siegen" and sporting registration D-ABXD. Between December 1997 and October 1998, Saudi Arabian Airlines and British Airways used the passenger aircraft. After these brief guest stints, Lufthansa reintroduced the Boeing 737 into its fleet in November 1989, returning it to its original registration D-ABXD.
In 2004, the low-cost carrier Jet2 took ownership of the aircraft and renamed it Jet2Faro. With its new registration G-CELH, it flew daily to European destinations. On 29 September 2018, however, the G-CELH was retired once and for all and had been waiting at Lasham Airport since 22 October 2018 to start its new life as an Aviationtag.
The G-CELH is our first official cooperation with Jet2 and we are honoured to welcome Jet2 to our Aviationtags family as exclusive licence partner!
View All
Close