Product Description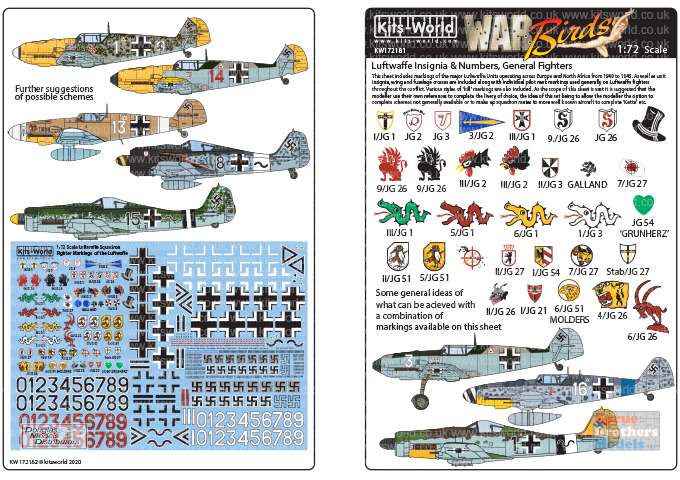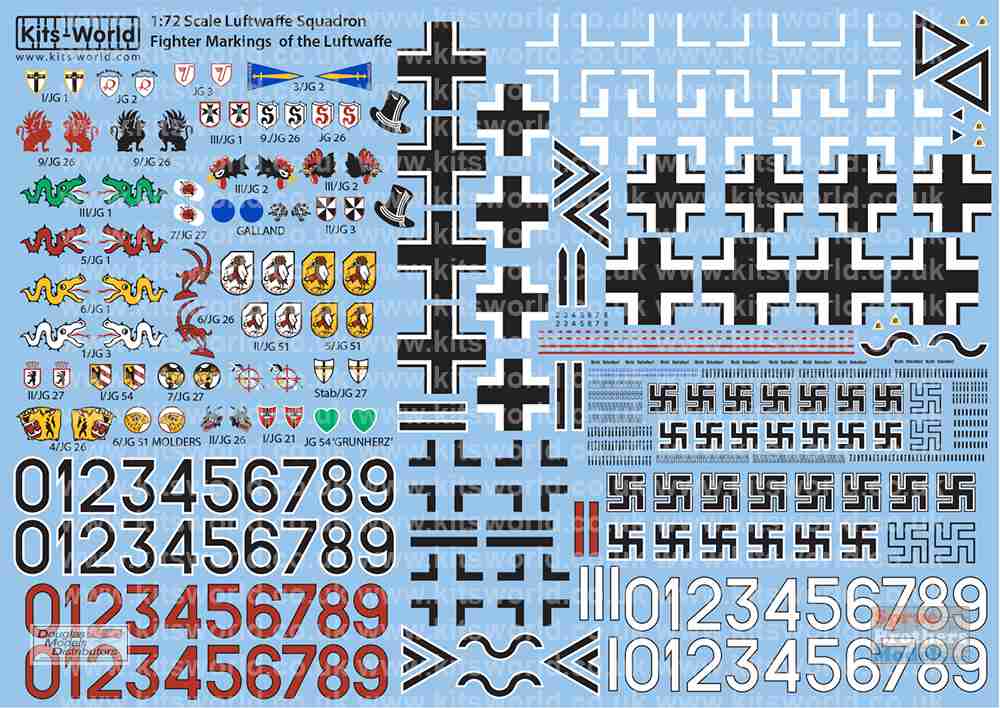 Luftwaffe Squadron Fighter Markings of the Luftwaffe.
This sheet includes markings of the major Luftwaffe Units operating across Europe and North Africa from 1940 to 1945. As well as unit insignia, individual pilot rank markings used generally on Luftwaffe fighters throughout the conflict are also included along with various styles of 'kill' markings. As the scope of this sheet is vast it is suggested that the modeller use their own references to complete the livery of choice, the idea of this set being to allow the modeller the option to complete schemes not generally available or to make up squadron mates to more well-known aircraft to complete 'Kette' etc.
I/JG1,JG2, JG3, 3/JG2, III/JG1,9./JG26, JG26, III/JG2, II,JG3, Galland, 7/JG27, III/JG1, 5/JG1, 6/JG1, 1/JG3,JG54 Grunherz, II/JG51, 5/JG51 II/JG27, I/JG54, 7/JG27, Stab/JG27, II/JG26, I/JG21, 6/JG51 Molders, 4/JG26, 6/JG26.
Product Videos
Product Reviews