TAM61101 1:48 Tamiya F-16C (Block 25/32) Fighting Falcon ANG #61101
SKU:

TAM61101

UPC:

4950344611010

MPN:

Scale:

1/48

Subject:

F-16 Falcon
Frequently bought together:
Description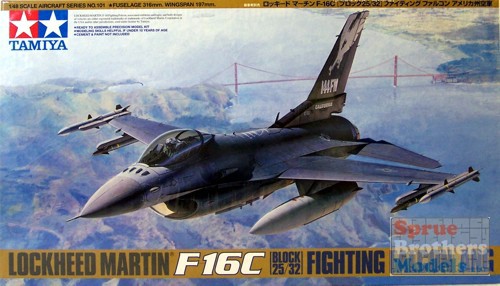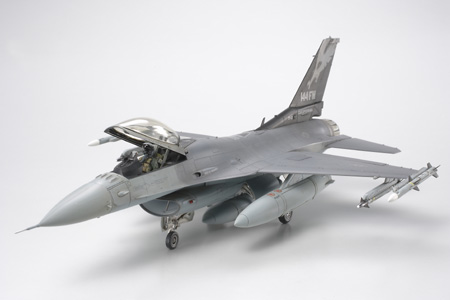 About the Model
Model represents the F-16C [Block 25/32].
New parts accurately reproduce the correct engine nozzle and smaller air intake that correspond to Pratt & Whitney powered F-16s.
Main landing gear and gear well covers also depicted with new parts.
Wing reinforcement plates for Block 32 recreated with decals.
Extensive weapons set features AIM-9L/M and AIM-9X sidewinders, AIM-120 AMRAAM, wing and centerline fuel tanks, and LITENING II targeting pod.
New parts for GBU-12 laser-guided bombs feature clear parts to depict the laser guidance package for a more realistic finish.
New ordinance racks on the wings accurately match their respective weapons.
1 pilot figure included and 3 sets of U.S. Air National Guard markings included.
About the F-16C Block 25/32
The F-16 has become one of the most widely-used jet fighters in the world, and has therefore undergone a series of upgrades throughout its service life with various air forces. The Block 25entered service in 1984 and featured upgraded radar and cockpit avionics. The Block 32 was the first upgrade affected by a program to use different engines in the F-16, and continued to use Pratt & Whitney engines, while the Block 30 used engines made by General Electric. The Block 32 has been upgraded to carry a wide range of weapons, including the LITENING II laser targeting pod, which enables precision attack capability with laser-guided bombs.
View All
Close