DAS0698 Detail & Scale Books - F-18E & F-18F Super Hornet & EA-18G Growler
SKU:

DAS0698

UPC:

9781655330698

MPN:

698

Scale:

Not Applicable

Subject:

F-18 Hornet
Frequently bought together:
Description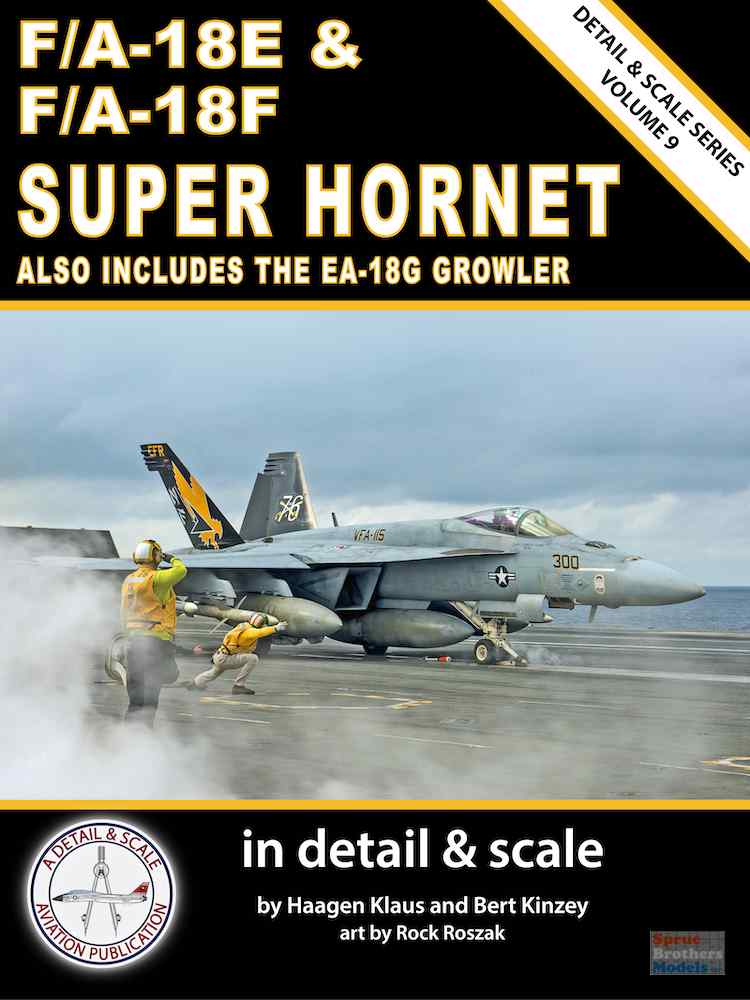 By Bert Kinzey and Haagen Klaus; softbound; 104 pages

Features of Detail & Scaleƒ??s F/A-18E & F/A-18F Super in Detail & Scale (also Includes the EA-18G Growler):
the developmental history of the F/A-18E/F Super Hornet, which emerged from a response to key shortcomings of the otherwise successful F/A-18 ƒ??Legacyƒ? Hornets.
A comprehensive synopsis of the aircraftƒ??s structure and systems including avionics, radars and sensors, powerplant, armament, and other stores.
An all-new chapter on the EA-18G Growler electronic warfare (EW) variant, covering its development and the key features of its unique EW systems
An up-to-date operational history of the Super Hornet and Growler from the flight test program to the aircraftƒ??s contributions in Operations ENDURING FREEDOM, IRAQI FREEDOM, and INHERENT RESOLVE.
An account of the Super Hornetƒ??s first air-to-air kill in 2017 with several photographs of the aircraft that scored the kill.
A chapter on future Super Hornet and Growler developments from the forthcoming Block III upgrade to the Next Generation Jammers for the EA-18G.
Photo galleries of some of the more notable Super Hornet and Growler paint schemes over the last two decades.
A comprehensive chapter on Super Hornet and Growler details, long the hallmark of the Detail & Scale Series. This chapter contains twelve sections covering the cockpit, including ejection seats and aircrew flight gear, windscreen and canopy, fuselage, landing gear, wings, tails, engines, ordnance, sensors, fuel tanks, refueling pods, the EA-18Gƒ??s electronic warfare equipment, and more.
Detail & Scaleƒ??s usual comprehensive Modelers Section which covers all of the scale model kits of the Super Hornet and Growler that have been released. The standard modeling scales of 1/144th, 1/72nd, 1/48th, and 1/32nd are treated as separate sections and the available kits are reviewed. This section also features photos of built Super Hornet and Growler kits from a number of accomplished model builders.
View All
Close