ZKMK31013 1:48 Zoukei-Mura F-4G Phantom II Wild Weasel V
SKU:

ZKMK31013

UPC:

4518992231013

MPN:

K31013

Scale:

1/48

Subject:

F-4 Phantom II
Frequently bought together:
Description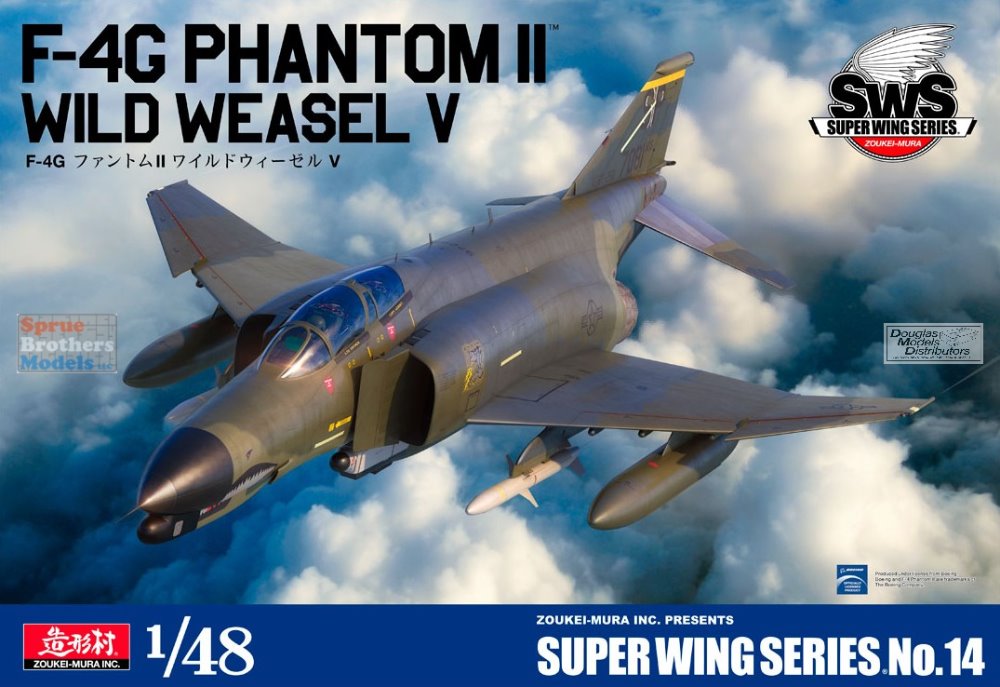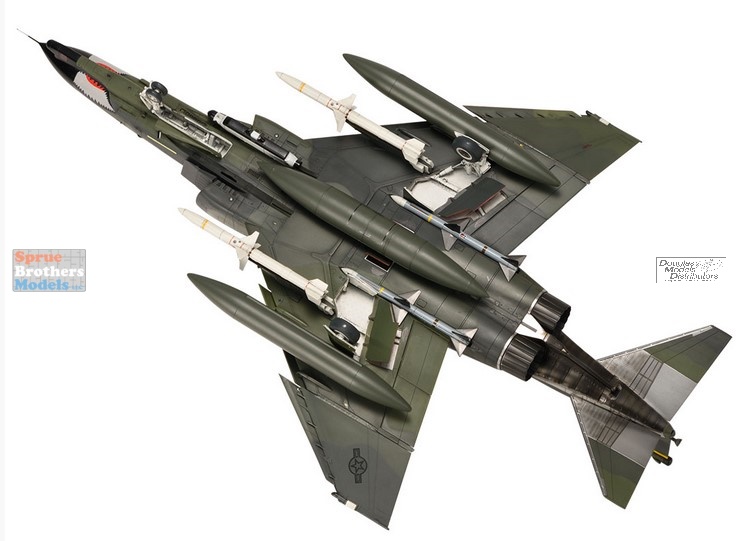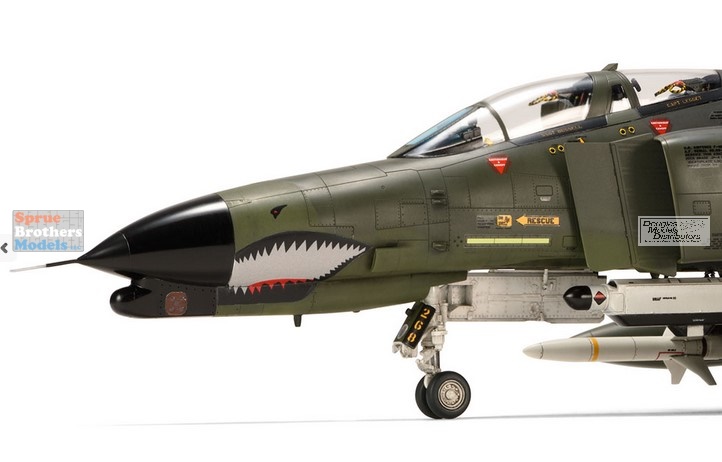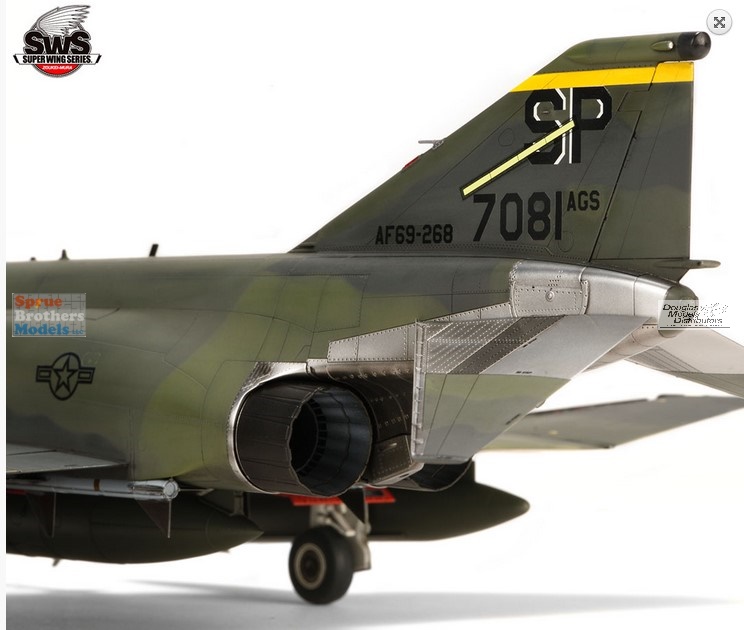 Specifications
- Plastic Model Kit
- Including 2-color molded parts (grey and clear)
Total Parts
- 509
Size
- Height: approx. 105 mm, Width: approx. 245 mm, Length: approx. 401 mm
Manufacturer
- ZOUKEI-MURA
Features of SWS 1/48 F-4G Wild Weasel V
The flight control system of the F-4G that handles dangerous enemy air defense network control missions
In the F-4E / G type, the FCS (Fire Control System) was replaced with AN / APQ-120, which is small and resistant to vibration. Similar to the C / D type, the Navy type has added a control device that was only in the front seats to the rear seats, and the WSO (weapon system officer) can also be operated. Not only does it increase, but it also brings operational benefits such as the need to create a new training aircraft.
The SWS kit reproduces in detail the shape of the hood that covers the upper part of the instrument panel for the rear seats, which is peculiar to the G type. There is no pulling out to the rear-view rearview mirror installed so as to avoid the hood. It is also fun to think about the feelings of the soldiers who are in charge of the SEAD mission while putting themselves at risk.

The unique armament of Wild Weasel required for the mission to suppress the enemy air defense network
In the F-4G, the M61A1 20mm Vulcan cannon x 1 gate on the underside of the nose, which was a feature of the Long type, was removed, and receivers are stored in the antenna fairing newly provided as Wild Weasel. Many large and small antennas are installed in each part of the aircraft to alert, supplement, and analyze enemy radar waves.
On the armament side, a maximum of four AIM-7Es can be mounted on the missile bay under the fuselage, but usually two on the rear Sta.3 / 7. ECM pods such as AN / ALQ-119 and AN / ALQ-131 are mounted on Sta.4 on the lower left side of the nose. Two AGM-88s (up to four) and four AIM-9s can be mounted on the pylon under the main wing, but there are few examples of mounting on the G type.

Color & Marking:
F-4G, 52nd TFW, 81st TFS, Sr.no.69-7268 Spangdahlem AB, Germany July 1987
F-4G belonging to the 82nd Tactical Combat Squadron and the 81st Tactical Combat Squadron stationed at the former West Germany Spangdahlem base. Adopted Sr.no.69-7268, 1987 marking. This aircraft was designated as the captain of the 81st Tactical Combat Squadron around the summer of 1987. Also, the characteristic Black Panther mark drawn on the side of the left intake is the mascot of the 81st Tactical Combat Squadron. Also pay attention to the European One camouflage, which is painted in 3 colors including the underside of the aircraft!
View All
Close