ACM0411 1:72 Accurate Miniatures F-4J Phantom II
SKU:

ACM0411

UPC:

784776004119

MPN:

411

Scale:

1/72

Subject:

F-4 Phantom II
Frequently bought together:
Description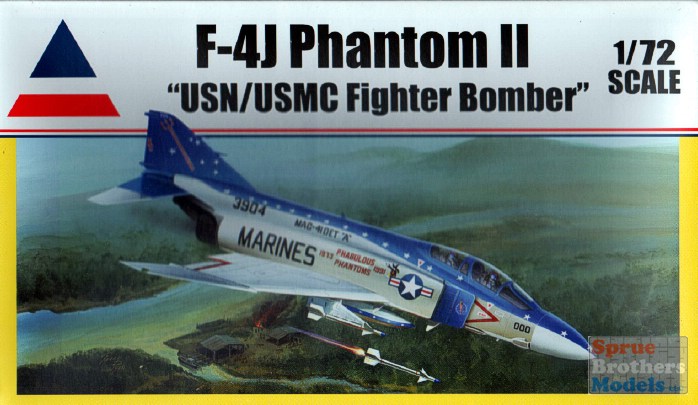 The F-4J variant of the of the legendary ?PHANTOM II? was the evolutionary successor to the initial F-4B. Based on operational experience in ?eet service, virtually every system in the ?J? was upgraded to create a more versatile combat aircraft. Signi?cant improvements included the addition of a fuselage fuel tank, improved AN/AWG-10 radar ?re control system, and updated J79-GE-10 turbojet engines. Increased weight saw the use of stronger main landing gear struts and wider main tires developed for the USAF F-4C. Bulges on the upper and lower wing surfaces were obvious changes Navy requirements for improved handling in landing lead to the
development of slotted stabilators, ?xed leading edge ?aps and ?blown? mid and outer leading edge ?aps dramatically improved takeoff and landing performance. The ?J? marked the introduction of Martin-Baker H7 ejection seats.

Beginning in October of 1966, deliveries of the F-4J began. 522 examples were constructed and this type became a vaunted multi-mission weapons system in the skies over Vietnam. F-4J?s proved to be decisive air superiority even though the aircraft lacked an internal gun. Navy and Marines ?ghter bomber squadrons equipped with the F-4J proved their capabilities during operation ?Rolling Thunder? and redeployed in the spring of 1972 to establish air superiority in ?Linebacker I? and ?Linebacker II
Markings options:
US Marines - F-4J Bureau No. 15526 - VMFA-333 "Fighting Shamrocks"
US Marines - F-4S Bureau No. 153904 - VMF-321 "Hell?s Angels?
US Navy - F4-J Bureau No. 155846 - ?Dakota 214?- assigned to the U.S.S Enterprise

View All
Close