AMM6270 AMMO by Mig - Panthers: Modelling the Takom Family
SKU:

AMM6270

UPC:

8432074062707

MPN:

6270

Scale:

Not Applicable
Frequently bought together:
Description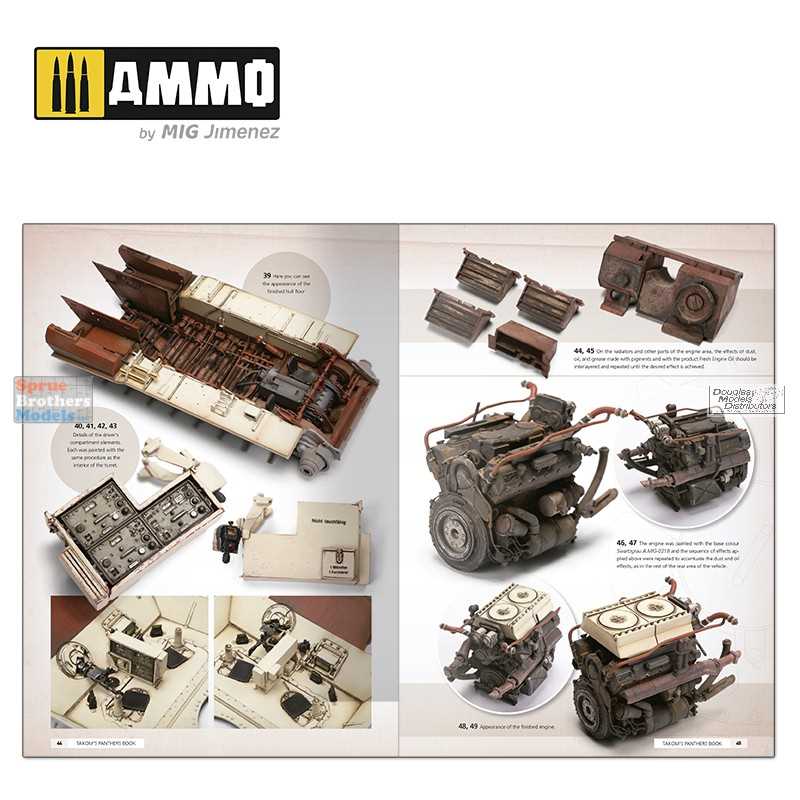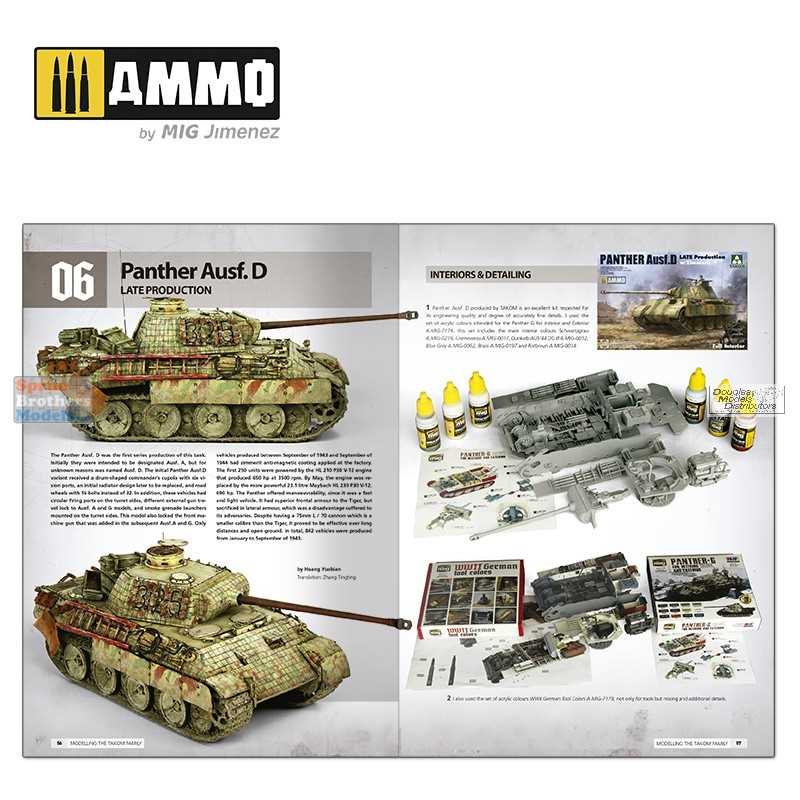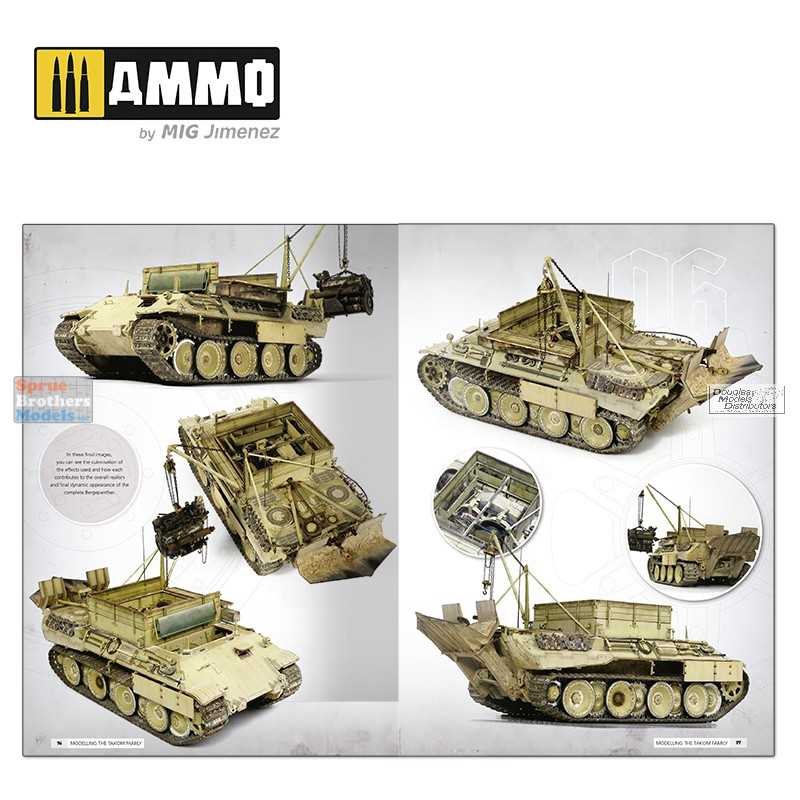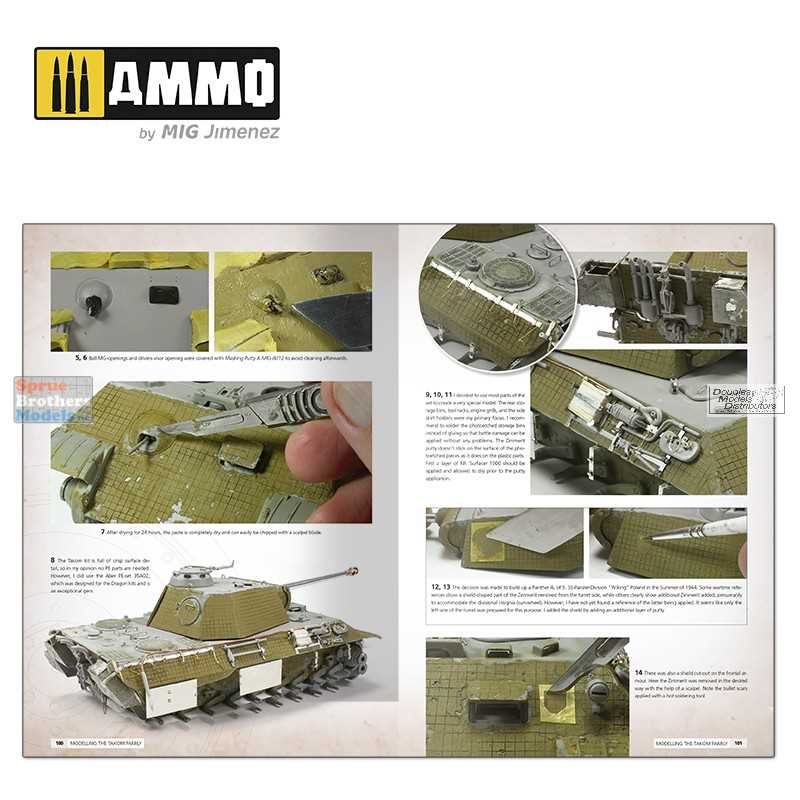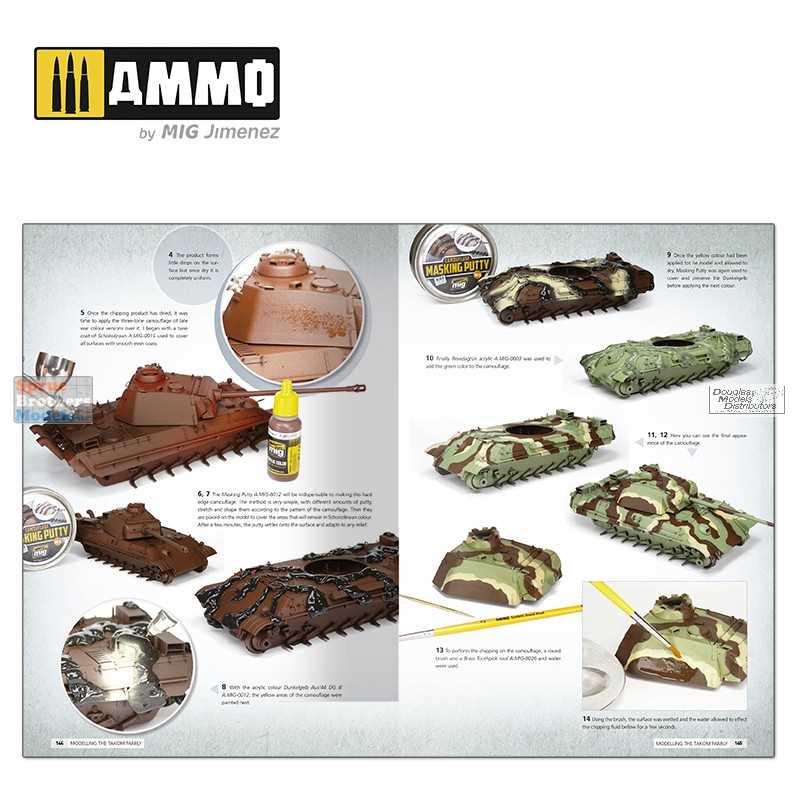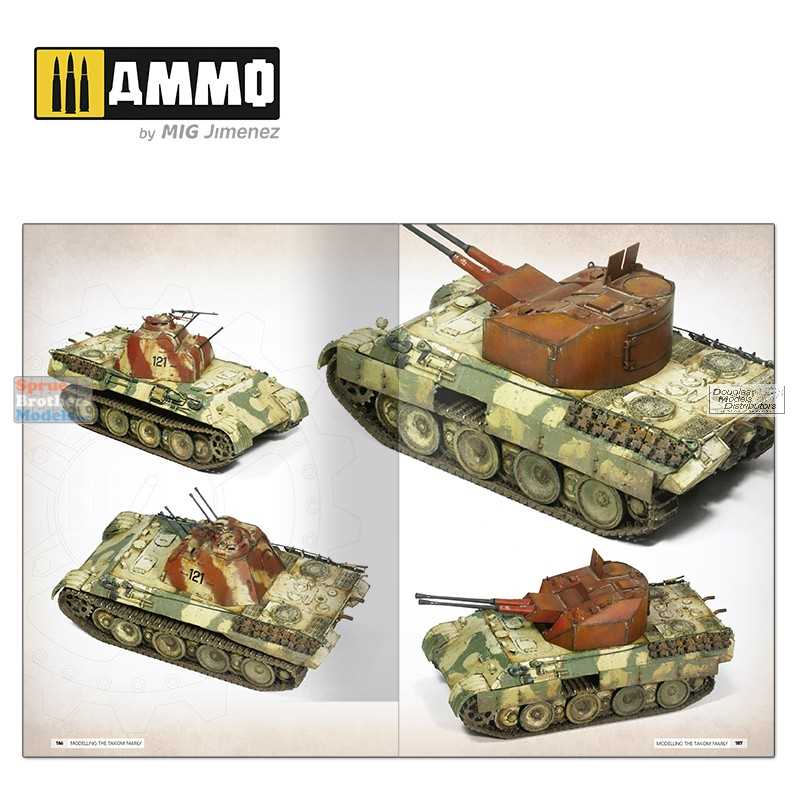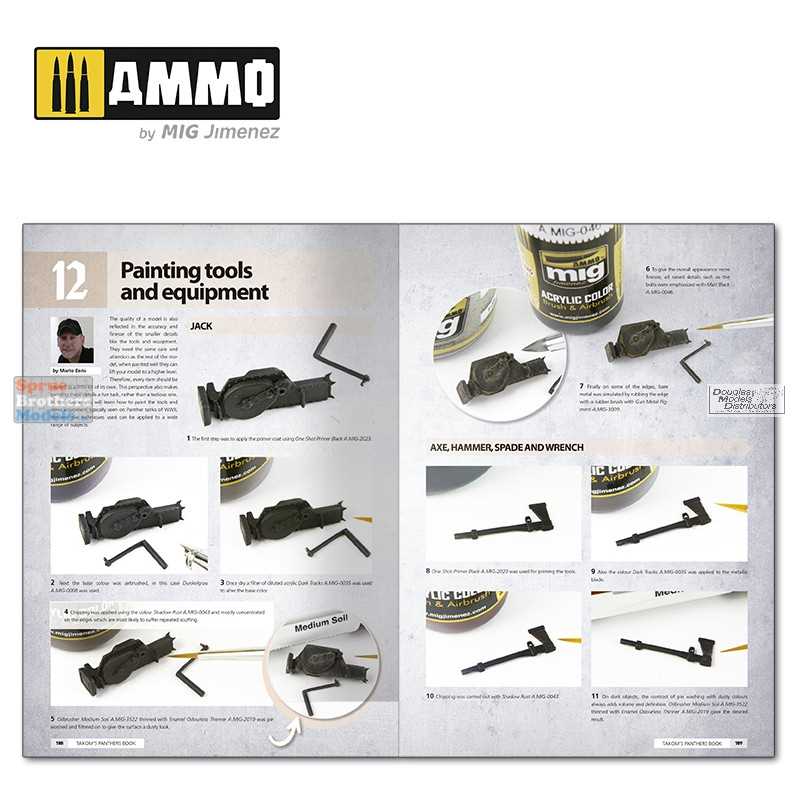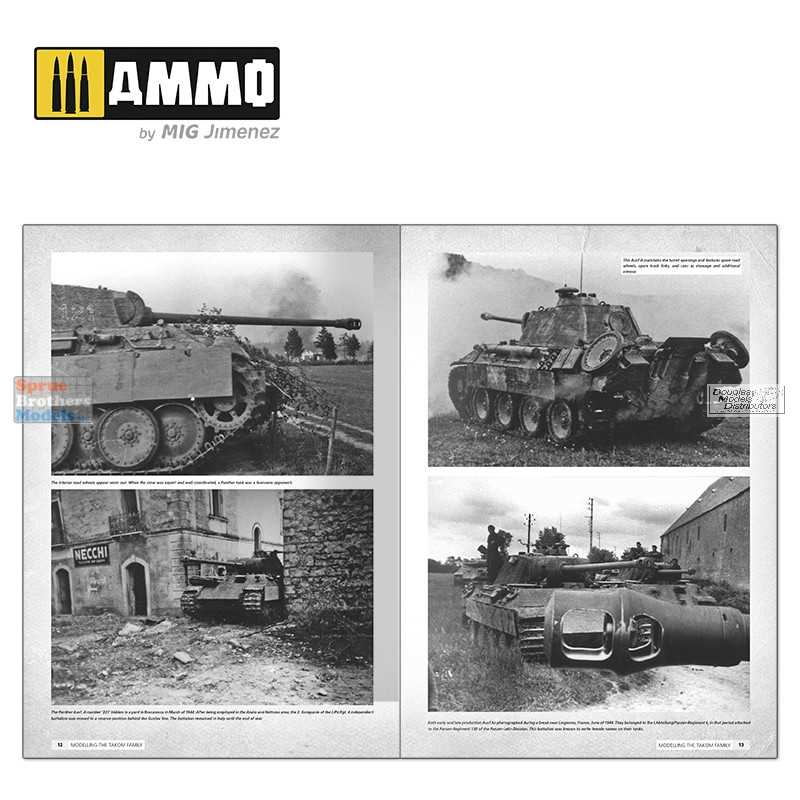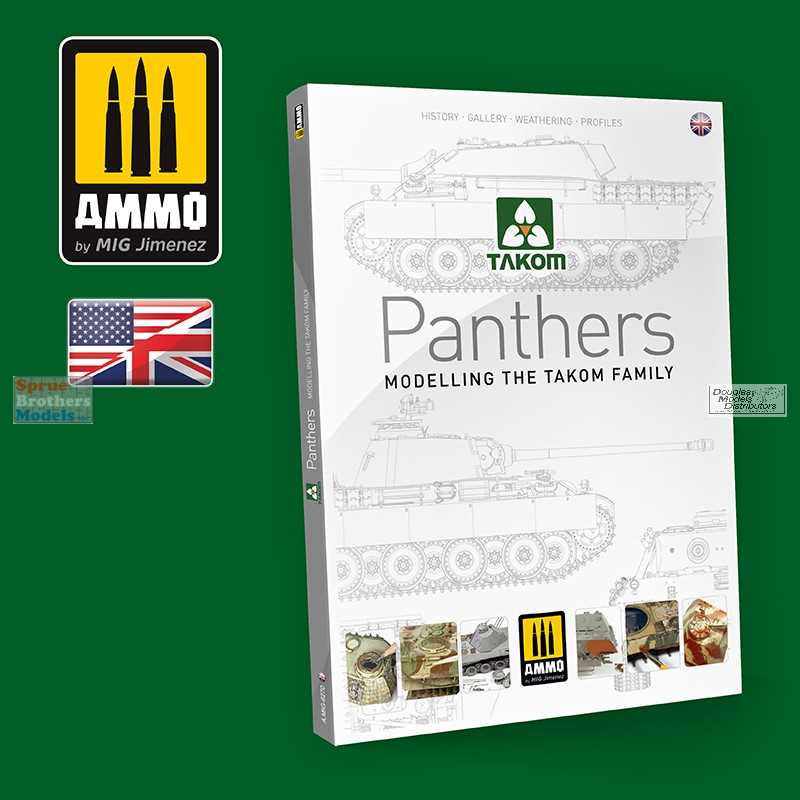 Authors: Sergiusz Peczek, Charlie Pritchett, Bernhard Lustig, Mario Eens, David Pérez, Khoi Tran, Yuebiao Huang, Daniele Guglielmi
Subject: Military modelling
No. of pages & Description: Soft cover, 208 pages featuring over 800 full-colour high-quality photos and 49 camouflage profiles.
The Panther tank is undoubtedly one of the most iconic armoured vehicles of World War II. In this extremely comprehensive book, guided by the hand of some of the best modellers in the world, you will be shown how to build and paint the most accurate and detailed Panther models on the market produced by Takom. From painting the interiors, to the final weathering processes, this comprehensive book defines the different camouflage schemes used at various periods of the war, various levels of weathering, winter camouflage, elements in primer colour, a tool and equipment painting guide, application of Zimmerit, the products and colours suitable for each technique, and much more.
The book also includes an excellent proper historical introduction to the Panther with reference photos that will help you to familiarize yourself with this legendary armoured vehicle, as well as a camouflage guide with 49 colour profiles for all the variants of the Panther. In a nutshell, TAKOM'S PANTHERS is arguably the most complete modelling book ever made about the Panther tank.
The full range of the Panther tank family produced by Takom is generally regarded as the most accurate and complete on the market, both in their level of fine detail and in historical fidelity. These are state-of-the-art models manufactured with the most up to date technology faithful to the exhaustive research and documentation process led by Charlie Pritchett. This effort has resulted in an unprecedented level of detail and fit quality, as well as the option to build a complete replica with all interior components of the hull, turret and engine bay.
This model range includes all of the early, middle and late production versions of the Panther tank and its derivatives: The Panther D, A and G; Jagdpanther G1 and G2, Bergepanther, and even the Flakpanther. In addition, each kit includes decals for a wide variety of different markings and subjects, which will allow you to choose your preferred camouflage scheme for each vehicle. These unparalleled models are undoubtedly the best choice available for fans of this mythical tank
View All
Close