AVT090 AviationTag Beech 18 Reg #N6NA Brown Original Aircraft Skin Keychain/Luggage Tag/Etc With Lost & Found Feature
SKU:

AVT090

UPC:

4260411670704

MPN:

AVT090

Scale:

Not Applicable
Frequently bought together:
Description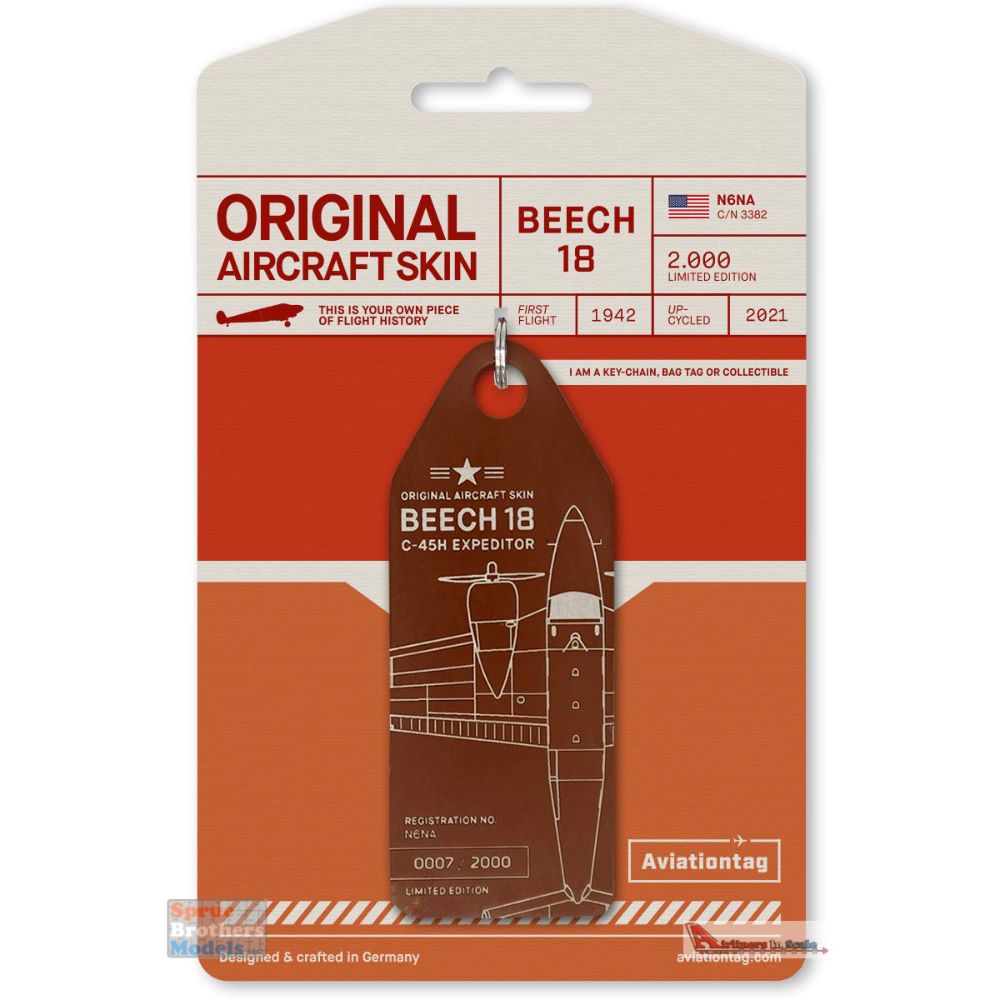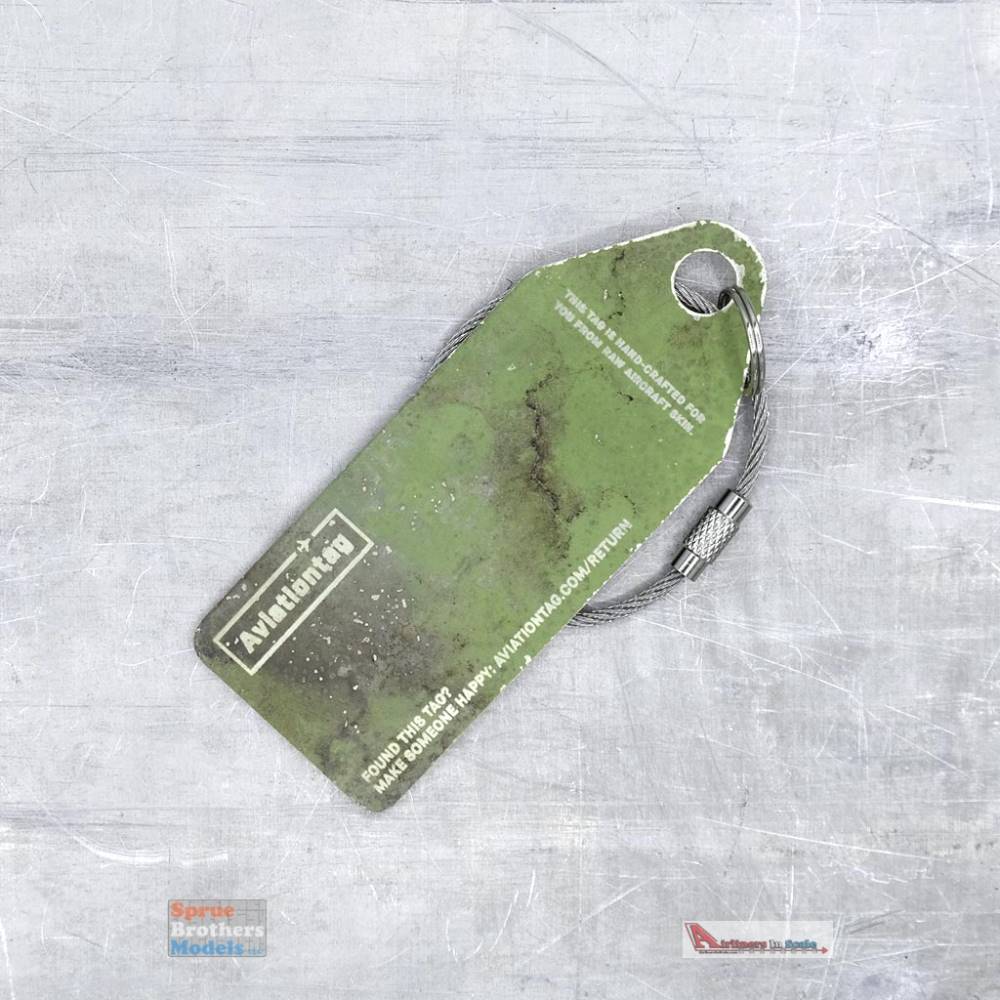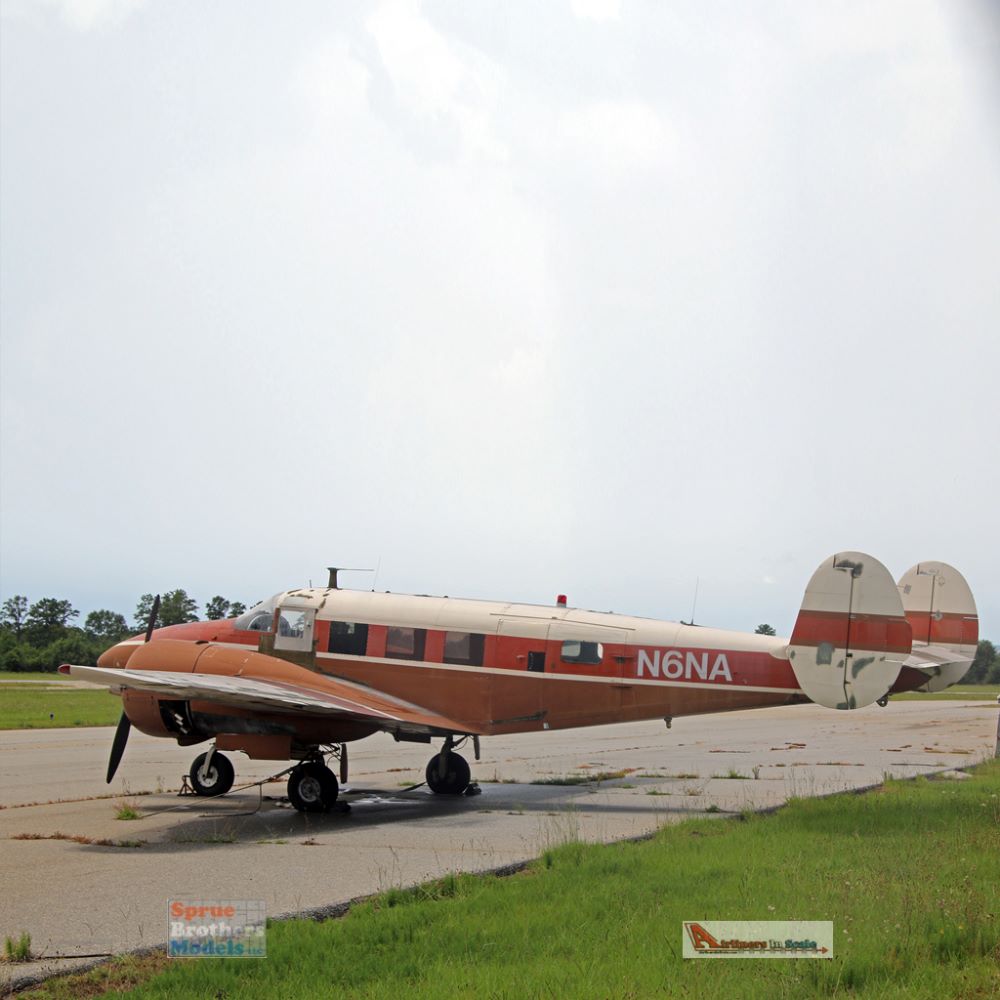 Every tag is unique. Depending on the plane, tags may vary in terms of haptics, material thickness and colour. Small blemishes bear witness to the plane's long history and are an authentic reminder of its glory days over the clouds.
Each tag is made from the retired original aircraft fuselage skin of the featured aircraft, and is numbered. Size: 1.37 x 3.46 inch (35 x 88 mm)

Lost & Found Service
AviationTag also offers a bonus lost and found service. Thanks to the unique combination of serial number, plane type and honest finder, your tag can be traced back to AviationTag who will do their best to get your things back to you as quickly as possible.

Aircraft Featured
First US Air Force, then NASA, and now Aviationtag!
Our latest limited-edition Aviationtag series is crafted from the fuselage of the historic Beechcraft N6NA. The aircraft has a history spanning almost 80 years and multiple conversions behind it: Built in 1942 for the United States Army Air Force by Beech in Wichita, Kansas as a T-11 model,after just twelve years it was converted into a Beechcraft C-45H.
After a brief stint at an unknown owner, it was then used by NASA from May 1961 under registration N9525Z at the "Jet Propulsion Laboratory", which builds and controls satellites and space probes for NASA. To continue its NASA career, our Beech was fitted with a three-speed transmission by Volpar and moved to NASA's Kennedy Space Center in Florida under its new and final registration N6NA, where it was deployed to measure atmospheric electricity prior to each spacecraft launch.
After the N6NA forming part of the "Manatee County Mosquito Control" team from 1981 to 1999 and spending a year under the ownership of "Milford Aircraft Parts Inc", on 1 June 2000 it changed hands to "A Cargo and Leasing Company LLC" and the trail of this breathtaking plane went cold.
So we are all the more thrilled that this Beech 18 has found its way to us and can now start its new life as an Aviationtag.
View All
Close