AVT106 AviationTag Bo-105 (Bundeswehr) Reg #86+14 Gray/Silver Original Aircraft Skin Keychain/Luggage Tag/Etc With Lost & Found Feature
SKU:

AVT106

UPC:

MPN:

AVT106

Scale:

Not Applicable
Frequently bought together:
Description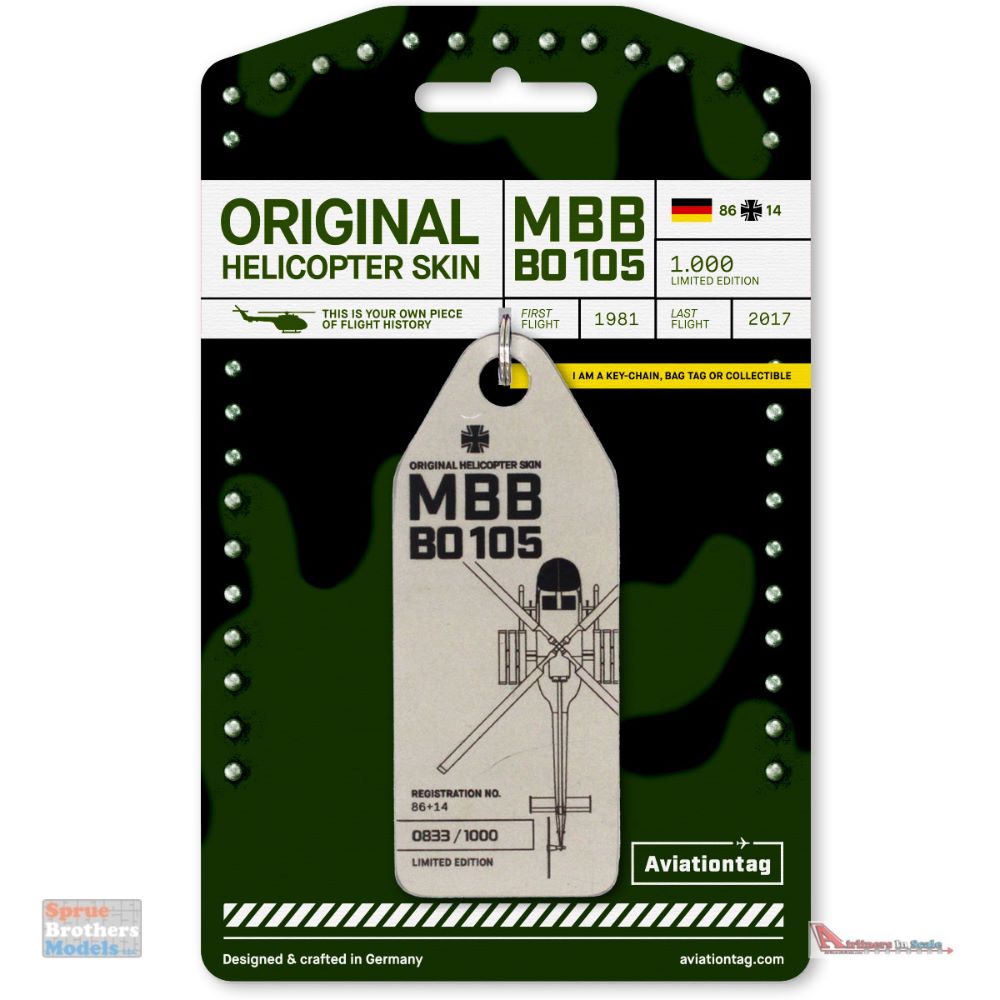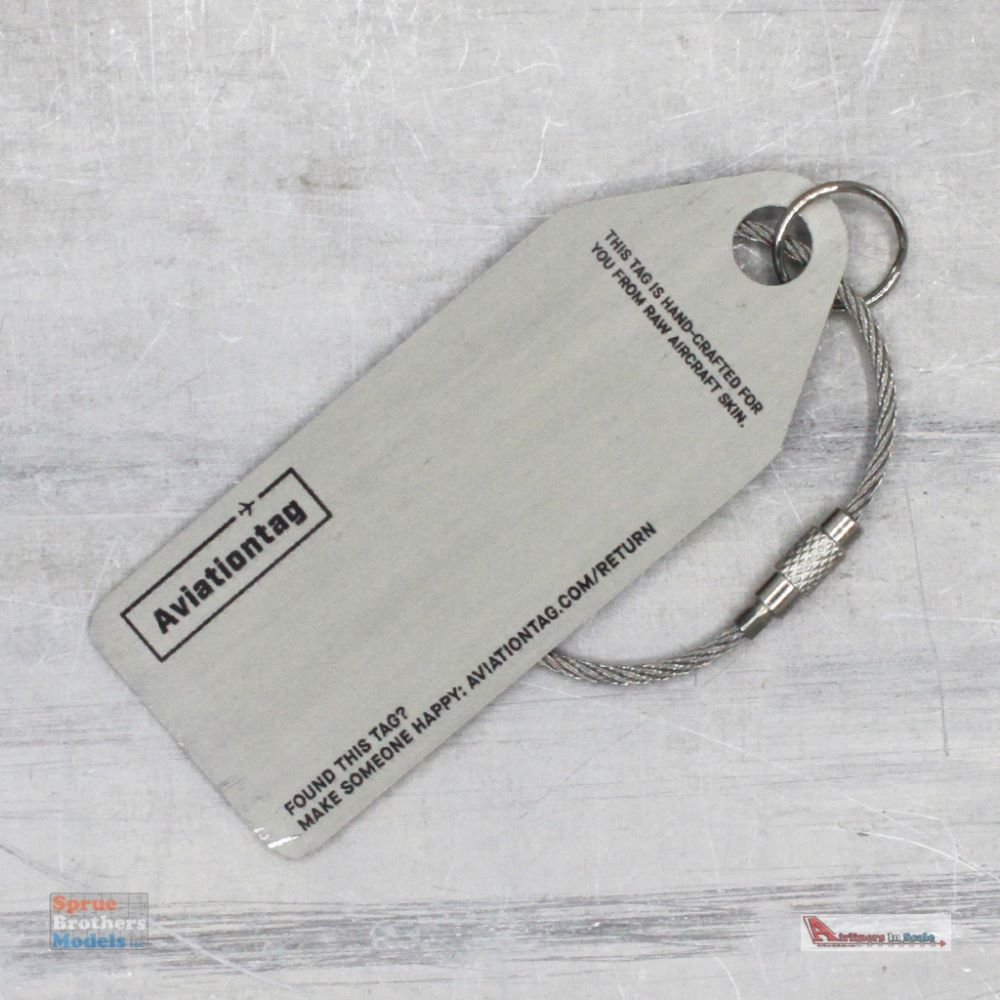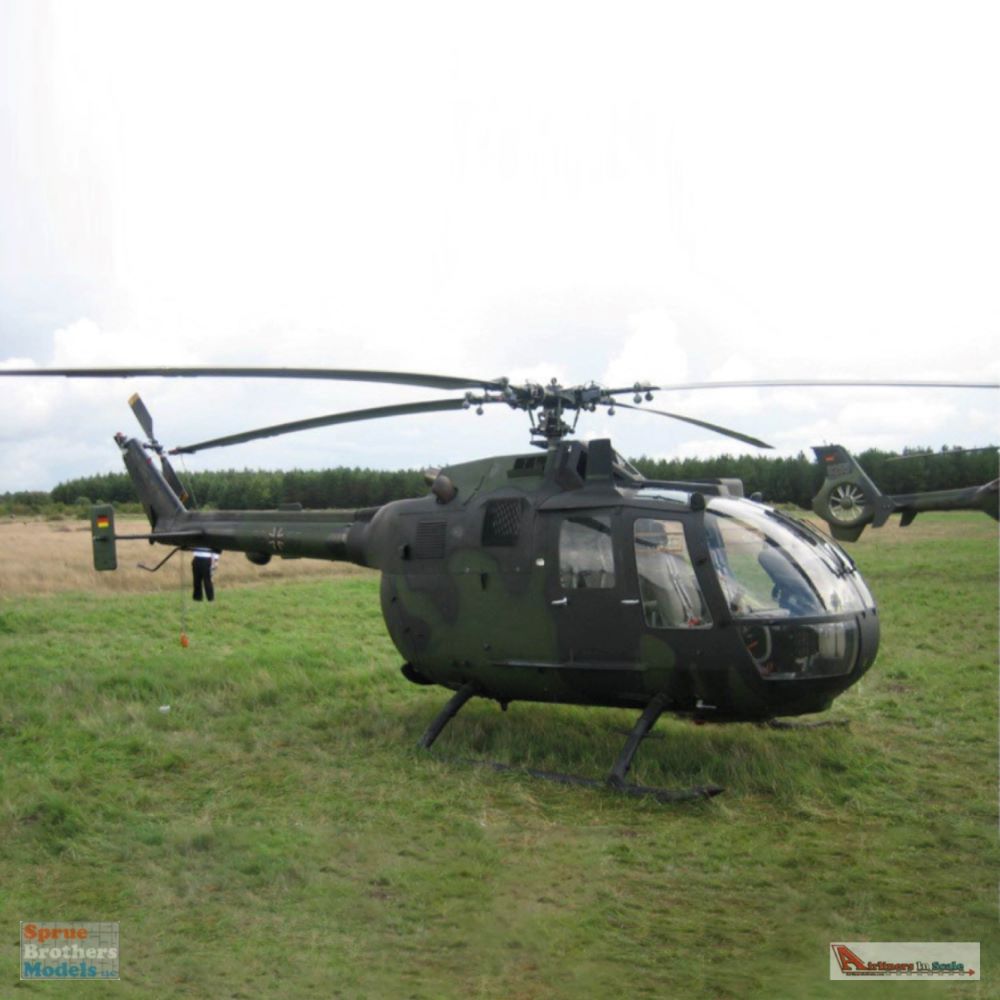 Important note: If you want a shiny or new looking tag, do not buy this edition! This series clearly shows the long and intensive period of use of the Bo-105 – each Aviationtag bears traces of German Bundeswehr history and certainly has bumps, scratches and paint chips, which also makes the uniqueness of each individual tag. In some variants, the front and/or back are provided with a thermal printing process and are not lasered. This print is quite sensitive and can be damaged if you don't treat the tag with care. This edition is more suitable for the display case than the key-chain. If you still want to use the Aviationtag as a key- or as a luggage tag, we strongly recommend using the Aviationtag protective cover.
Every tag is unique. Depending on the plane, tags may vary in terms of haptics, material thickness and colour. Small blemishes bear witness to the plane's long history and are an authentic reminder of its glory days over the clouds. Small scratches, flaky paint and imperfections are totally normal and give our Aviationtags their unique charm – the charm of a vintage product crafted from upcycled materials. These quirks are not the result of the production process, they simply reflect the state of the aircraft material we use when it was extracted. The original aircraft paint of this edition is rather sensitive, so please take good care of your tag!
Each tag is made from the retired original aircraft fuselage skin of the featured aircraft, and is numbered. Size: 1.37 x 3.46 inch (35 x 88 mm)

Lost & Found Service
AviationTag also offers a bonus lost and found service. Thanks to the unique combination of serial number, plane type and honest finder, your tag can be traced back to AviationTag who will do their best to get your things back to you as quickly as possible.

Aircraft Featured
The Bölkow Bo 105 is a helicopter produced by the German manufacturer Messerschmitt-Bölkow-Blohm (MBB). The Bundeswehr used it as an anti-armour helicopter, inter alia in Bückeburg, Roth and most recently in Greece as a training helicopter.
Our helicopter's maiden flight was in 1981, with the Bo 105 86+14 retiring in 2017. After the odd detour, the cabin of the helicopter finally found its way to us and we are very proud to now be announcing this very special Aviationtag Edition.
View All
Close