AVT109 AviationTag Boeing 747-422 (Corsair) Reg #F-GTUI Blue Original Aircraft Skin Keychain/Luggage Tag/Etc With Lost & Found Feature
SKU:

AVT109

UPC:

MPN:

AVT109

Scale:

Not Applicable
Frequently bought together:
Description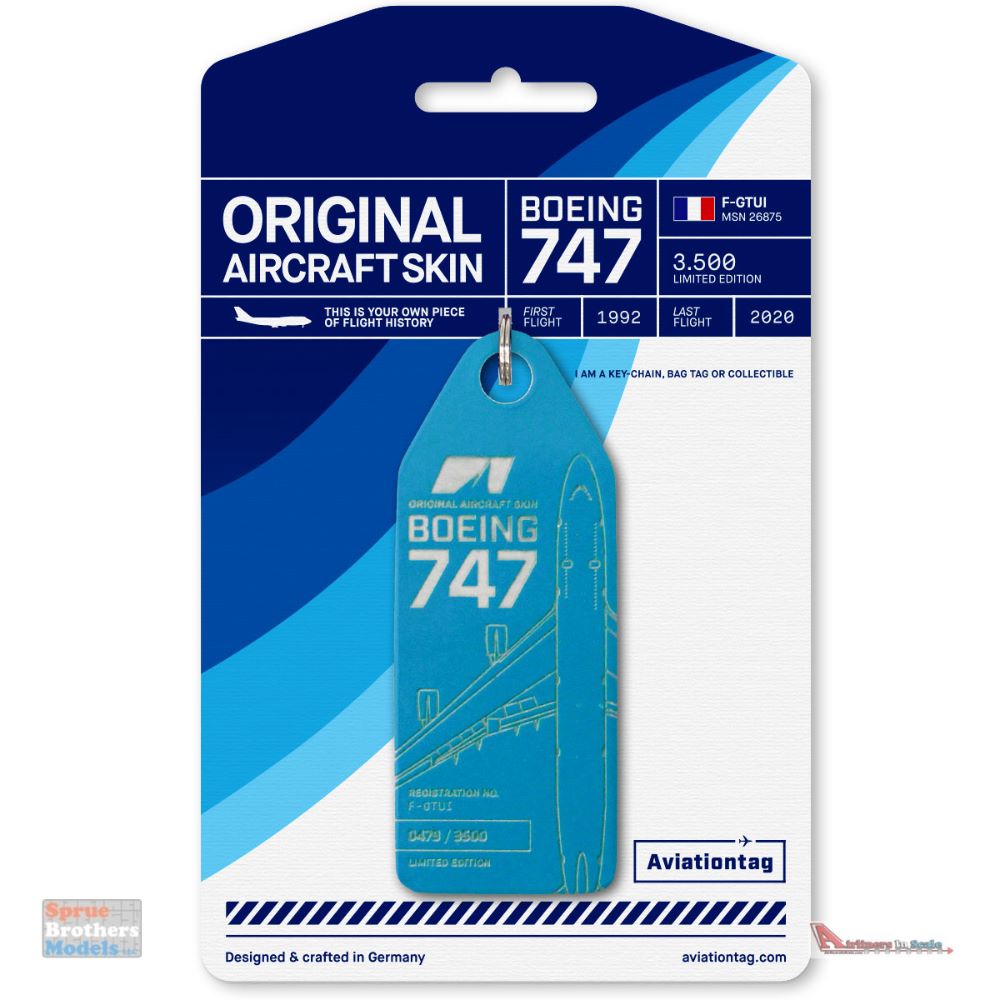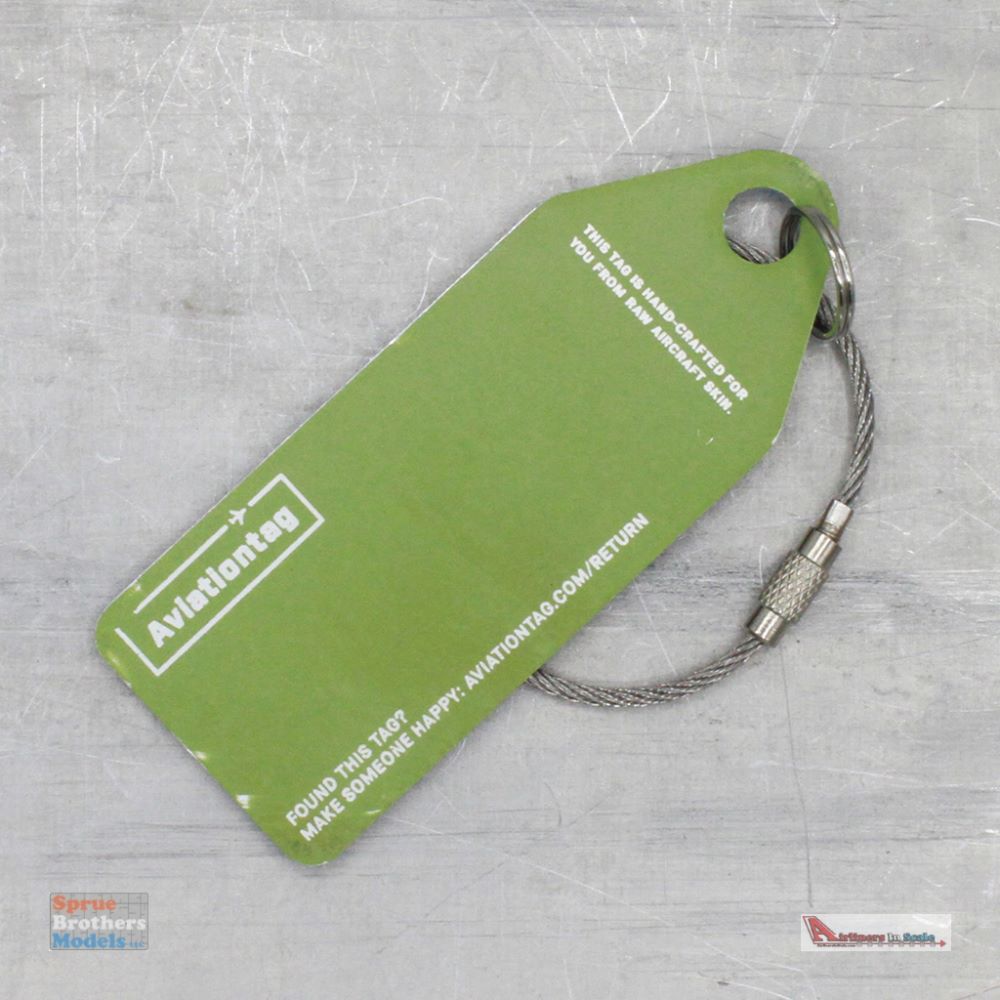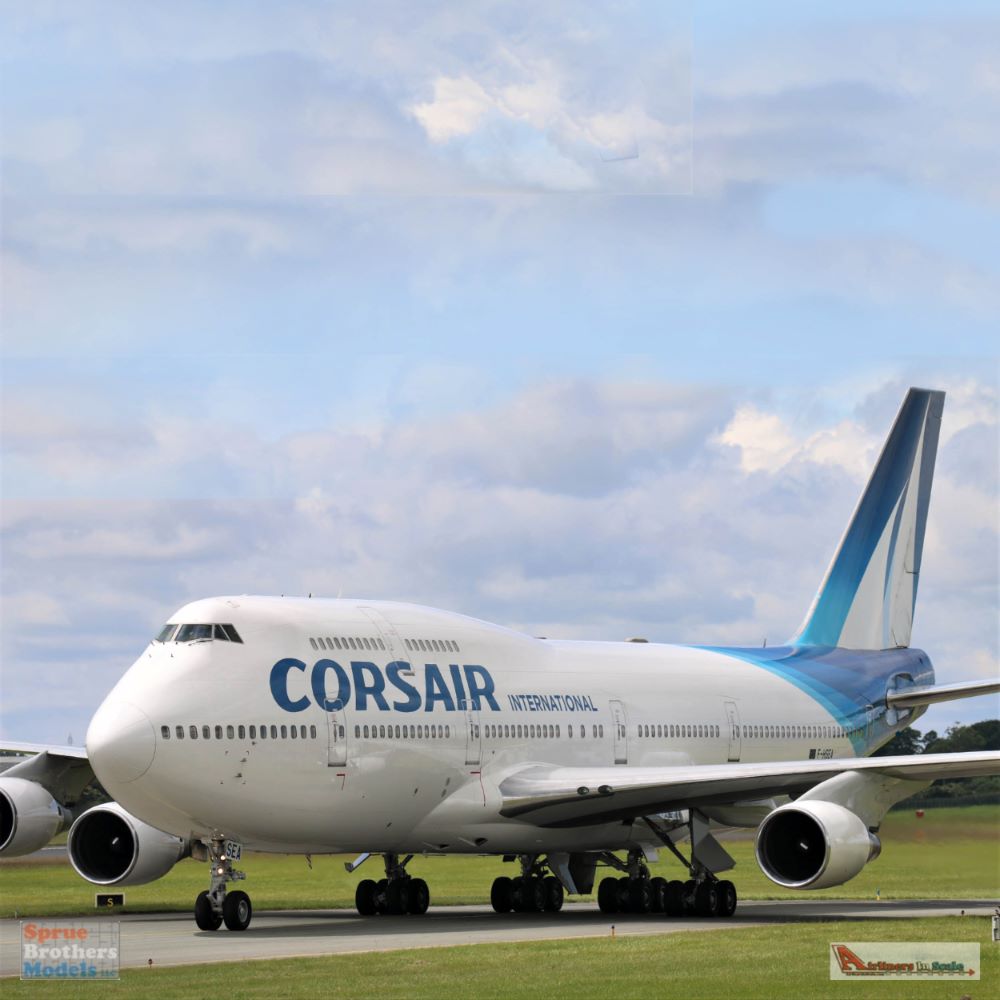 Every tag is unique. Depending on the plane, tags may vary in terms of haptics, material thickness and colour. Small blemishes bear witness to the plane's long history and are an authentic reminder of its glory days over the clouds. Small scratches, flaky paint and imperfections are totally normal and give our Aviationtags their unique charm – the charm of a vintage product crafted from upcycled materials. These quirks are not the result of the production process, they simply reflect the state of the aircraft material we use when it was extracted. The original aircraft paint of this edition is rather sensitive, so please take good care of your tag!
Each tag is made from the retired original aircraft fuselage skin of the featured aircraft, and is numbered. Size: 1.37 x 3.46 inch (35 x 88 mm)

Lost & Found Service
AviationTag also offers a bonus lost and found service. Thanks to the unique combination of serial number, plane type and honest finder, your tag can be traced back to AviationTag who will do their best to get your things back to you as quickly as possible.

Aircraft Featured
The the former Corsair Boeing 747 F-GTUI is now joining the ranks of the Aviationtag fleet.
The F-GTUI shipped to the American carrier United Airlines in August 1992 sporting MSN 26875, initially registered as N186UA. In 2005, the French holiday carrier Corsair acquired the Boeing 747-422, registering it in France, only to lease it to Garuda Indonesia shortly after. After six months in Indonesia, the F-GTUI returned to France before switching to Garuda again in 2009.
In 2010, it then returned to Corsair International once and for all, deployed mainly for long-haul holiday flights, including to the Caribbean and Mauritius.
In 2020, the F-GTUI was retired, finding its final resting place in Great Britain. This is where we came across the Boeing 747, allowing us to proudly present this fantastic plane to you as the latest Aviationtag Edition.
View All
Close