AVT111 AviationTag A330-233 (Virgin Atlantic) Reg #G-VMNK Red Original Aircraft Skin Keychain/Luggage Tag/Etc With Lost & Found Feature
SKU:

AVT111

UPC:

MPN:

AVT111

Scale:

Not Applicable
Frequently bought together:
Description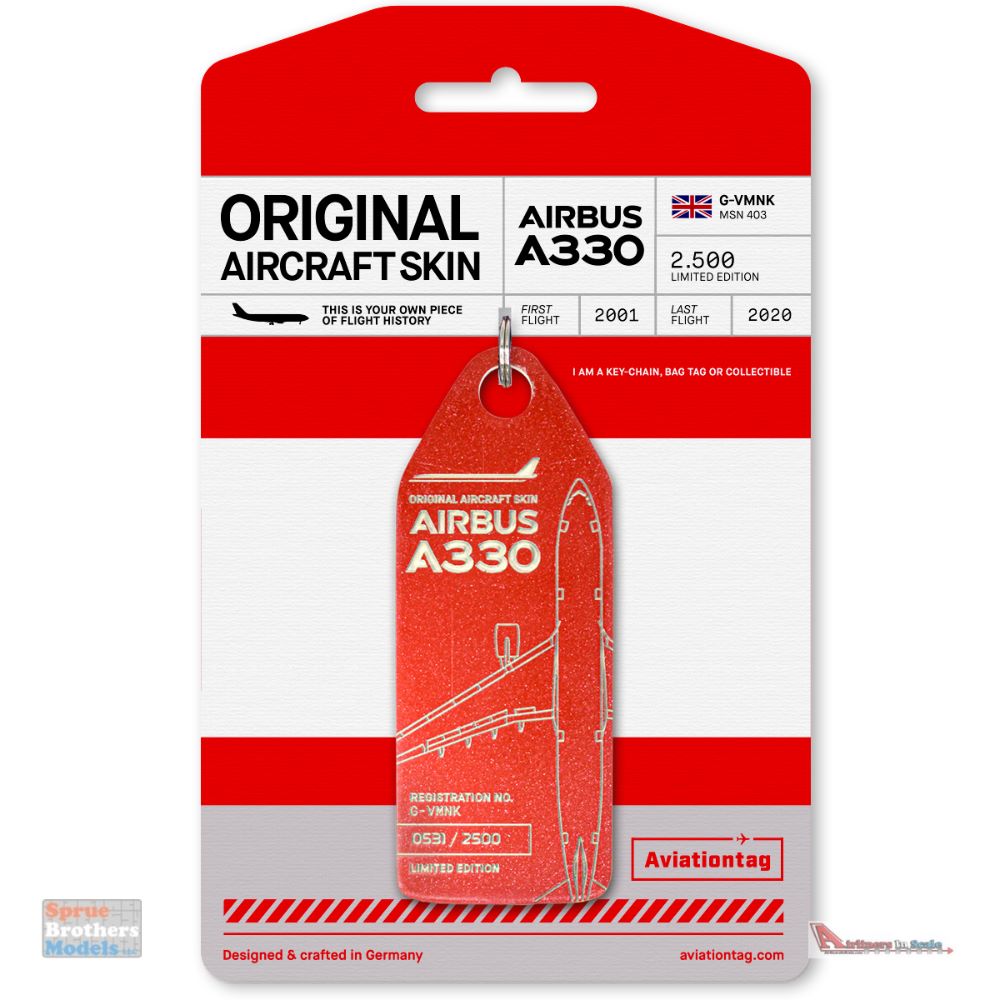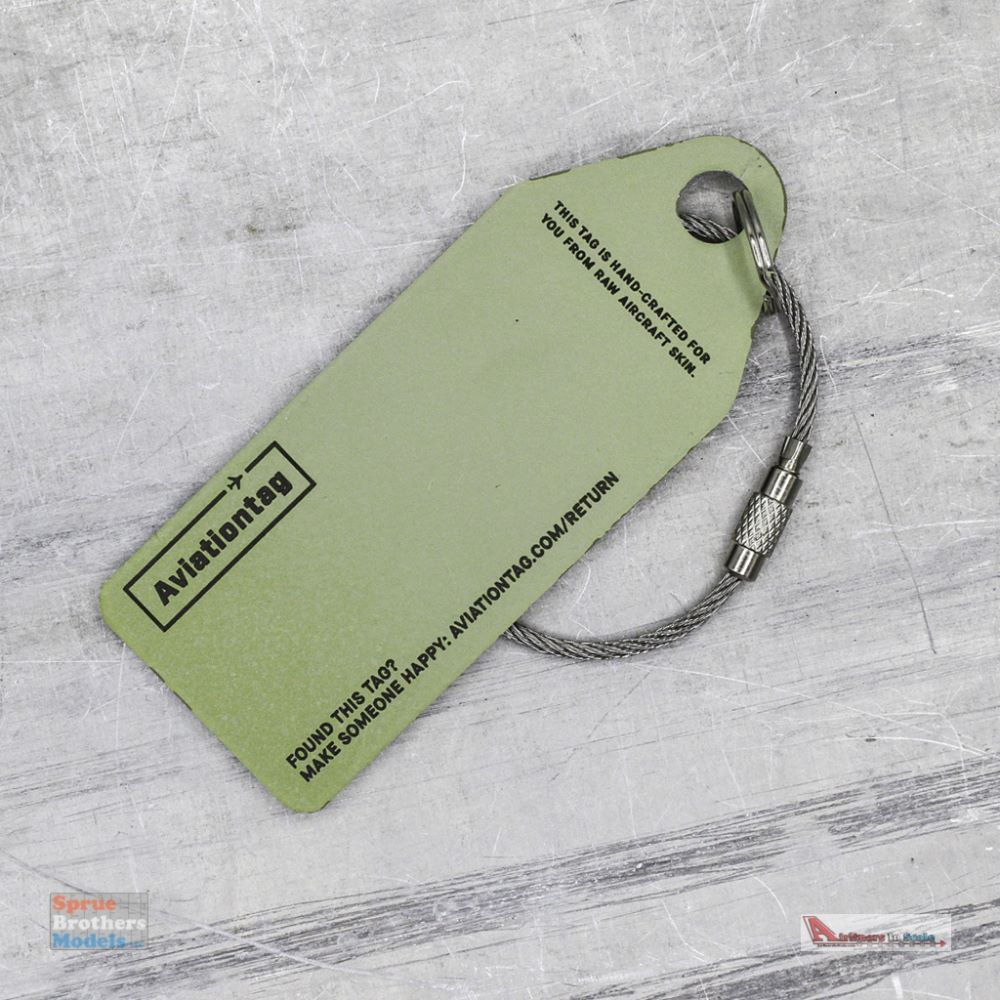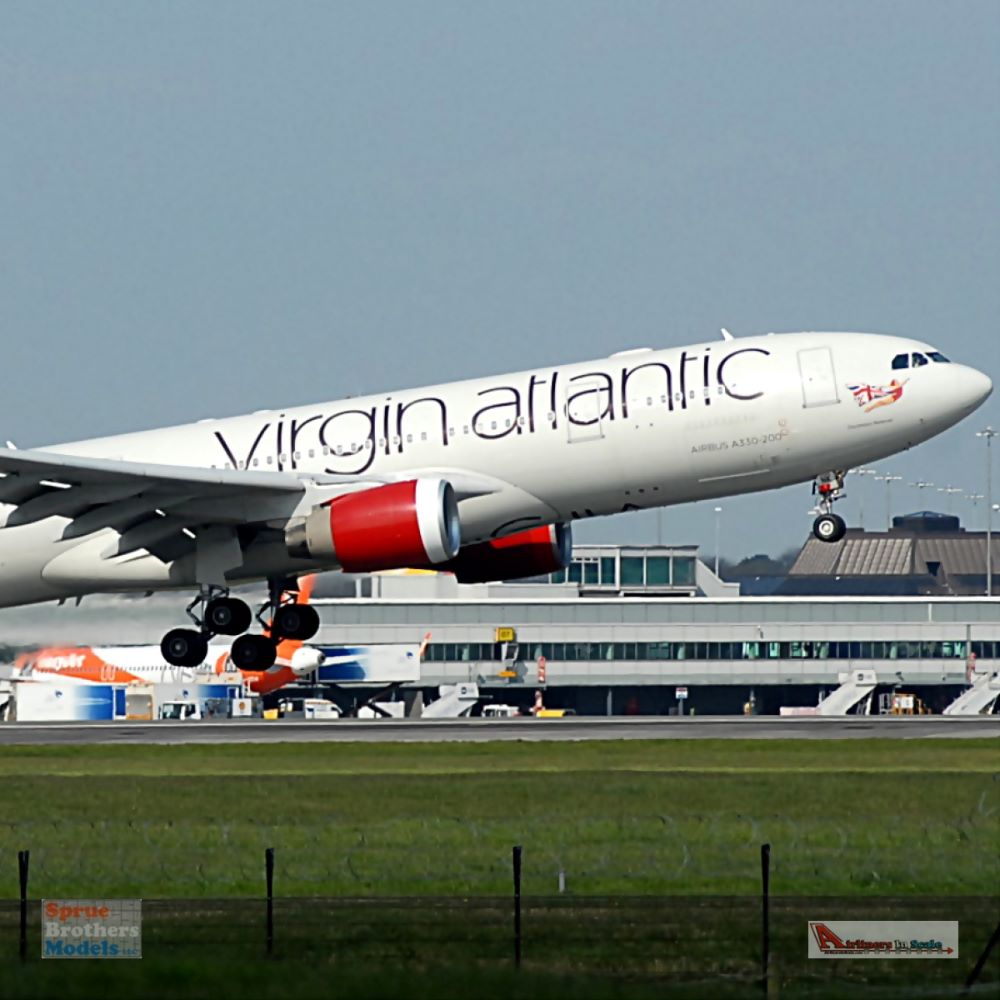 Every tag is unique. Depending on the plane, tags may vary in terms of haptics, material thickness and colour. Small blemishes bear witness to the plane's long history and are an authentic reminder of its glory days over the clouds. Small scratches, flaky paint and imperfections are totally normal and give our Aviationtags their unique charm – the charm of a vintage product crafted from upcycled materials. These quirks are not the result of the production process, they simply reflect the state of the aircraft material we use when it was extracted. The original aircraft paint of this edition is rather sensitive, so please take good care of your tag!
Each tag is made from the retired original aircraft fuselage skin of the featured aircraft, and is numbered. Size: 1.37 x 3.46 inch (35 x 88 mm)

Lost & Found Service
AviationTag also offers a bonus lost and found service. Thanks to the unique combination of serial number, plane type and honest finder, your tag can be traced back to AviationTag who will do their best to get your things back to you as quickly as possible.

Aircraft Featured
The Airbus A330-233 sporting MSN 403 joined German charter carrier LTU in May 2001, making its maiden flight on the route Düsseldorf-Toronto.
Following LTU's takeover by Air Berlin, in 2009 D-ALPA was repainted in Abu Dhabi in the Air Berlin livery design, having flown to Dubai in LTU livery for the last time the day before. After Air Berlin filed for insolvency on 15 August 2017, the A330's last flight was from San Francisco to Düsseldorf on 15 October 2017.
Sporting the English registration G-VMNK, the plane was then transferred from Frankfurt-Hahn to Manchester on 2 January 2018, where it was repainted in Virgin Atlantic Airways livery and given the name "Daydream Believer".
After chalking up some 90,000 flying hours and more than 13,000 take-offs, the Airbus A330 G-VMNK was then transferred to its old home base in Düsseldorf, where it was dismantled in the noise protection hangar in February and March 2022.
We are thrilled to be able to offer an Aviationtag series that boasts two legends of German aviation at once, LTU and Air Berlin – and the fantastic Virgin Atlantic livery as the icing on the cake.
View All
Close