ITA2823 1:48 Italeri F-18F Super Hornet 'US Navy Special Colors'
SKU:

ITA2823

UPC:

8001283028233

MPN:

2823

Scale:

1/48

Subject:

F-18 Hornet
Frequently bought together:
Description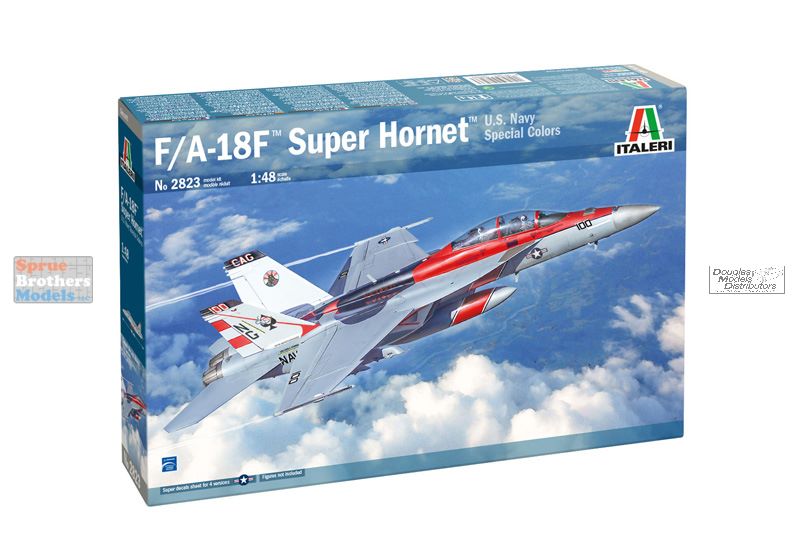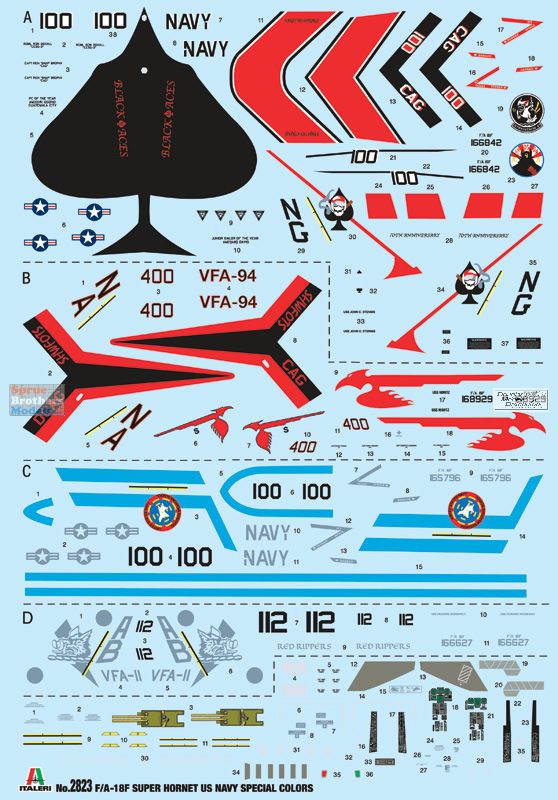 SUPER DECALS SHEET FOR 4 VERSIONS - COLOR INSTRUCTION SHEET
FIGURE NOT INCLUDED
The Boeing F/A-18F Super Hornet is a modern twin-engine, carrier-capable, single-seat fighter directly derived from the original design of the McDonnell Douglas F/A-18 Hornet. Larger and heavier than its predecessor, it is characterized by significantly improved flight and combat performance. Noticeable evolutionary design changes can best be seen in the revised wing-shape which is able to ensure maximum performance, particularly in terms of maneuverability. Additional design improvements can also be seen in the newer intake ramps for the engines, and also in the enhanced tail design. The aircraft originally entered service with the United States Navy in the early 2000's to replace the F-14 Tomcat, with the primary role of fleet air defense. Deployed with an increased mission range and the adoption of improved avionic systems, it is one of the more effective carrier-based fighters. It is armed with a 20mm M61 internal gun and can carry air-to-air missiles mounted on its under-wing hard points. The two-seater F / A-18F Super Hornet was designed and developed from its earlier single-seat version. The aircraft demonstrated a high level of operational flexibility including fleet air defense, ground attack, close support and interdiction roles.
View All
Close