MDV72006 1:72 Modelsvit Antonov An-225 Mriya
SKU:

MDV72006-OS

UPC:

MPN:

72006

Scale:

1/72
Frequently bought together:
Description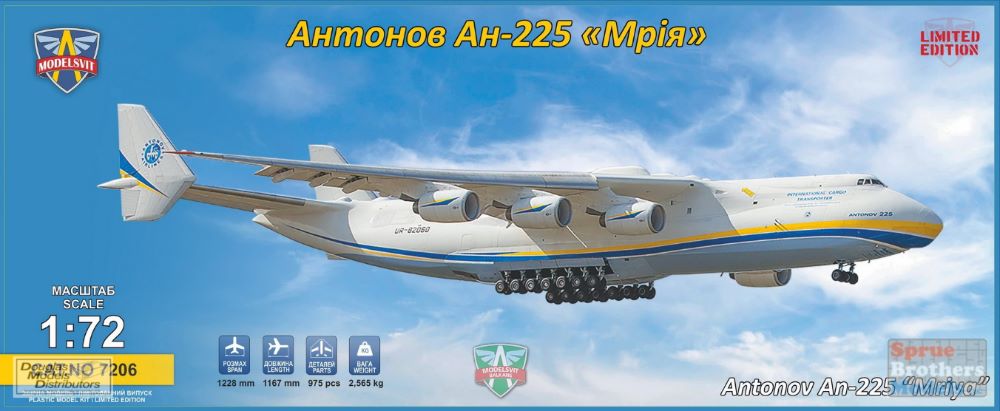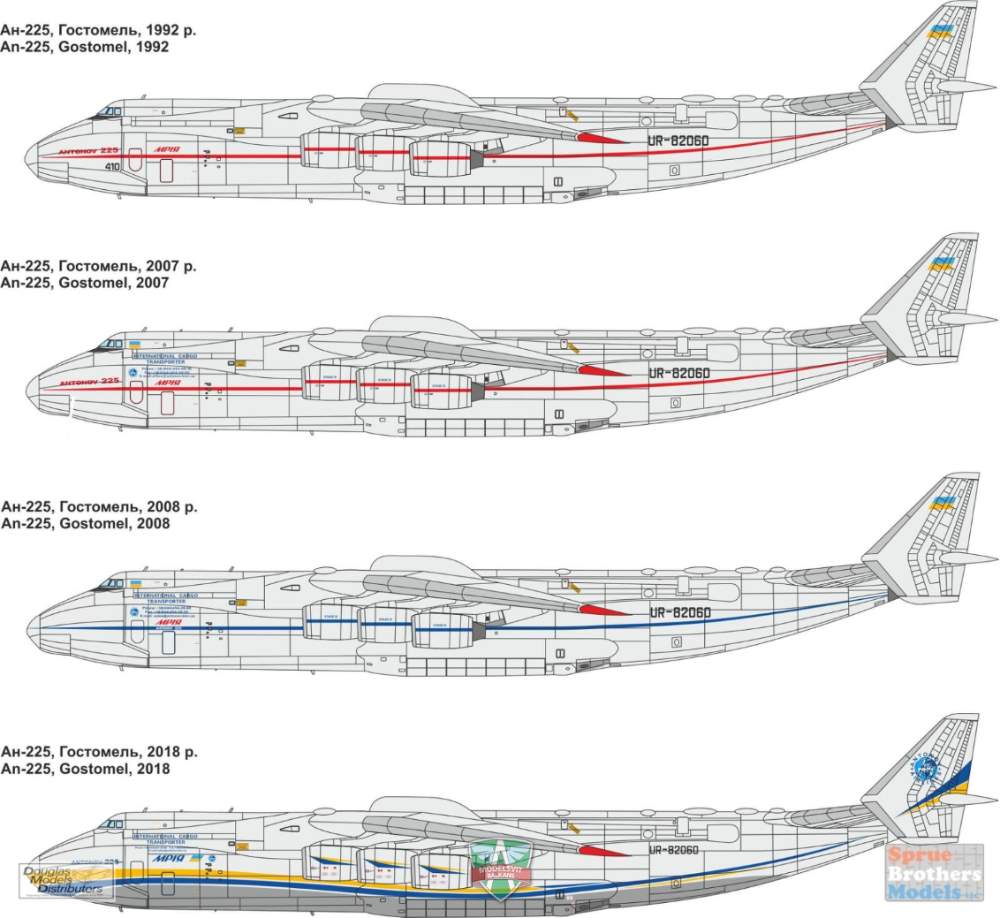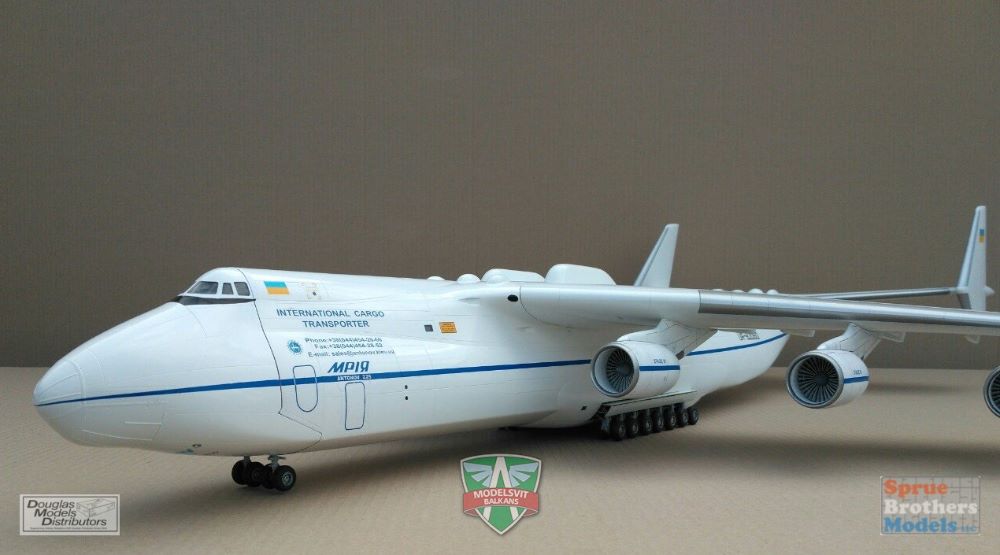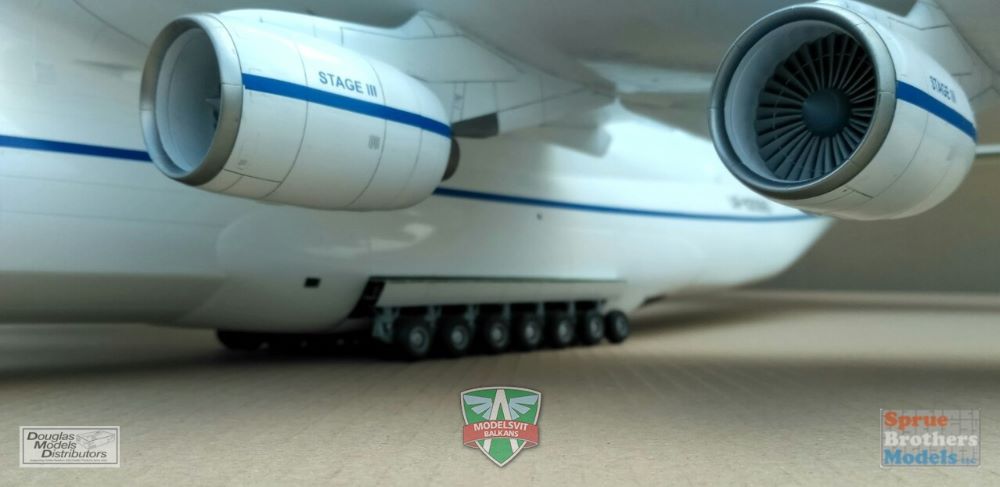 The An-225 "Mriya" was designed in Ukrainian SSR for the needs of Soviet space program. In 80's of XX century, Soviet Union finalized its work on "Buran" shuttle and had a need of carrier aircraft, being able to deliver the shuttle to Baikonur Cosmodrome.
The first and the only airplane was built at Kiev Mechanical Plant in 1988. The An-225's design succeed many technical features from An-124, for example: fuselage has the same cross sections(but being longer), wing console was pretty the same, landing gear used same scheme, but having increased quantity of wheels (32 pcs). The plane was powered by 6 D-18T engines (the same type used in An-124). The single vertical stabilizer, being common in transport airplanes aerodynamic schemes was changed to a twin tail with an oversized, swept-back horizontal stabilizer. The twin tail was essential to enable the plane to carry large, heavy external loads that would disturb the airflow around a conventional tail. Unlike the An-124, the An-225 was not intended for tactical airlifting and was not designed for short-field operation.
The aircraft was first shown to the public on 1st February, 1989. Few months later, the An-225 delivered Buran on its back to Baikonur. The An-225 Mriya airplane set 240 world records. After closing the space program "Energy – Buran", An-225 was used and still being used to transport oversized cargo over long distances.
Reinforced fiberglass fuselage and wing
Deattachable wing consoles
975 plastic parts
3 livery options
PE Sheet
Adhesive masks
View All
Close