PLEREF008 PLA Editions Abrams Squad References #8: Syrian Armor at War Volume 1
SKU:

PLEREF008

UPC:

9788412230468

MPN:

REF008

Scale:

Not Applicable
Frequently bought together:
Description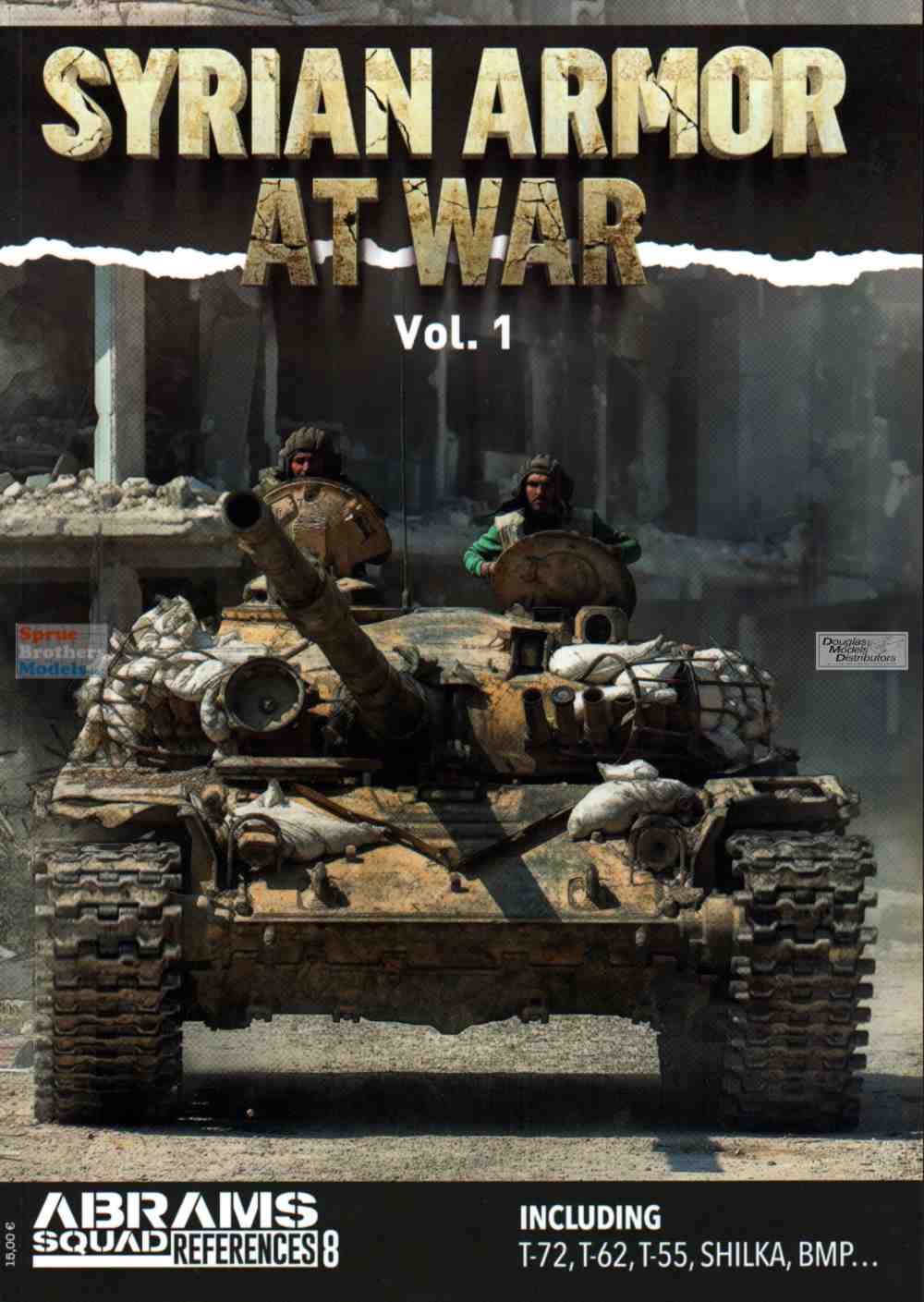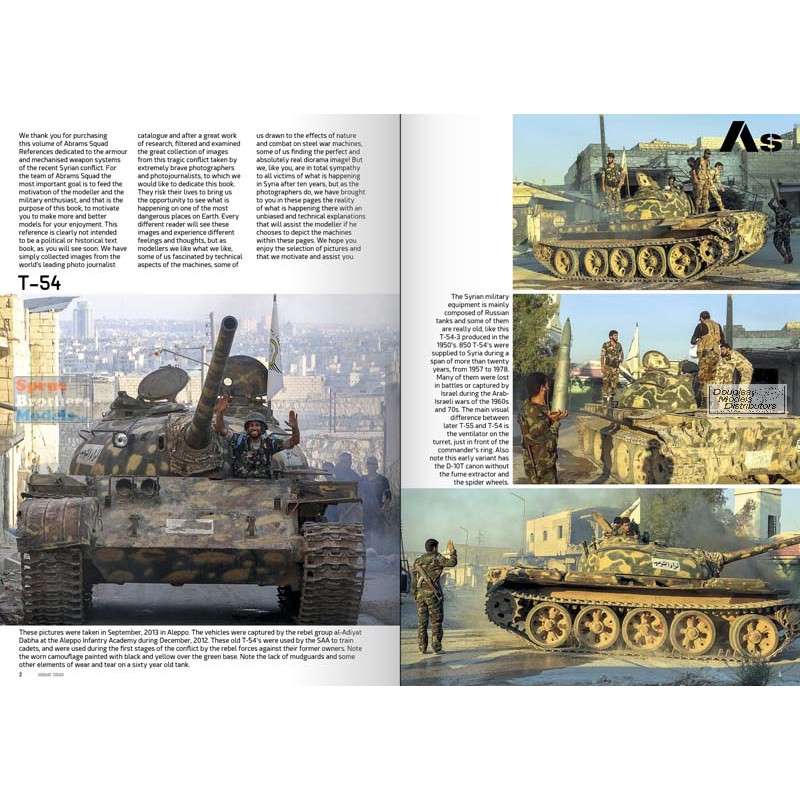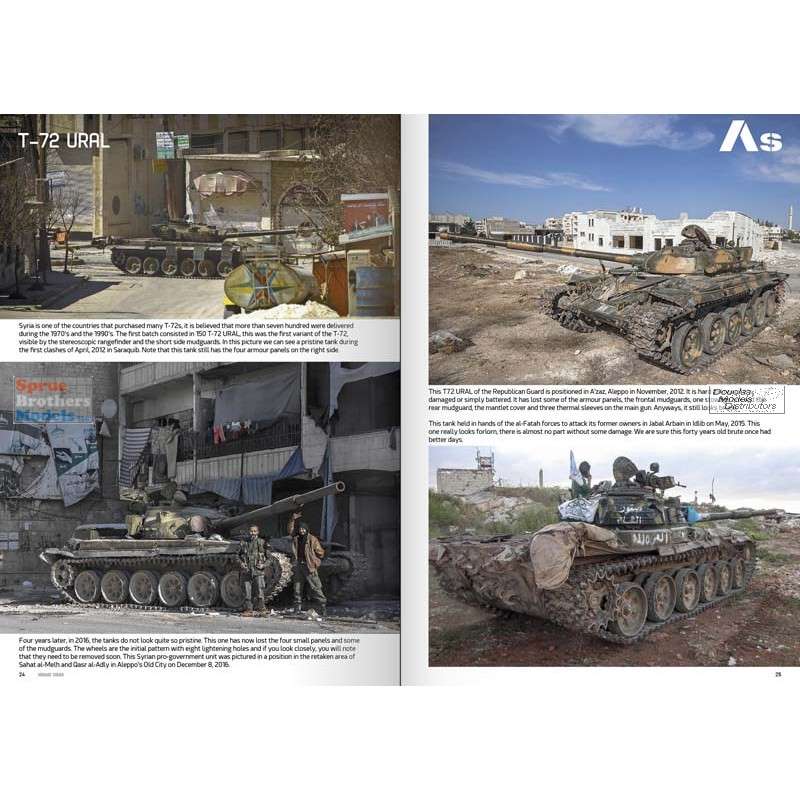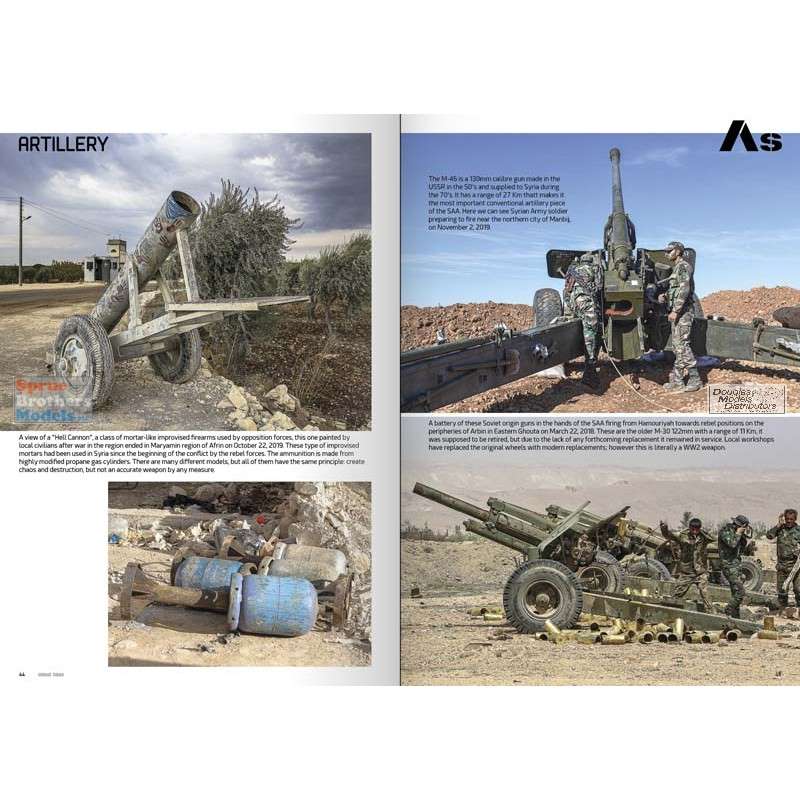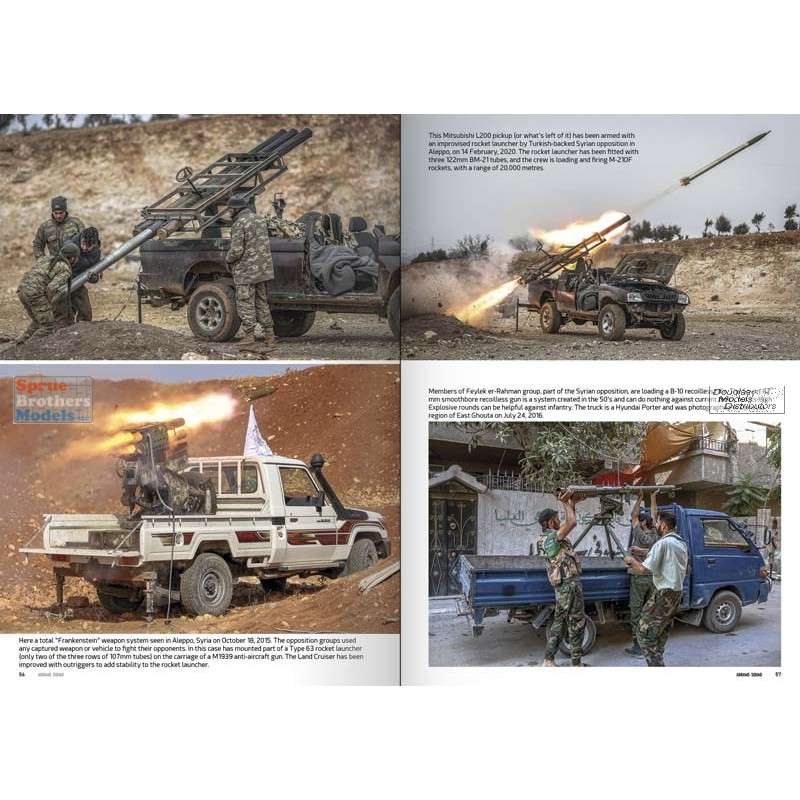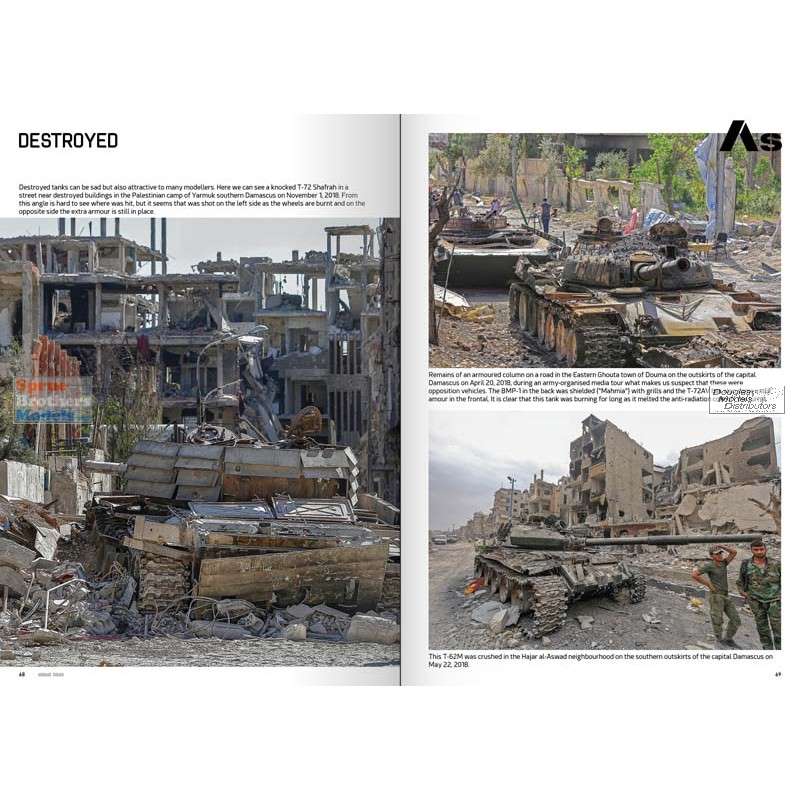 Reference book about the Syrian Armor used by all contending parts in the conflict started in 2011 and continues to this day: Russian tanks and vehicles, pick-ups and all kind of weapon systems. Shocking pictures that will be the perfect visual reference for the modeller and the military enthusiast.
This reference is clearly not intended to be a political or historical text book, as you will see soon. We have simply collected images from the world's leading photo journalist catalogue and after a great work of research, filtered and examined the great collection of images from this tragic conflict taken by extremely brave photographers and photojournalists, to which we would like to dedicate this book.
Contents:
2.- T-54
4.- T-55 (T-55A, T-55M, T-55AMV)
16.- T-62
22.- T-62M
24.- T-72 URAL
28.- T-72M1
32.- T-72 Mahmia
34.- T-72 Shafrah
36.- T-72AV
40.- T-72B
42.- T-90
44.- Artillery
46.- Self Propelled Artillery
50.- ZSU-23-4 Shilka
53.- Anti-Aircraft Trucks
54.- Pick-up
58.- BMP
66.- Miscellaneous
68.- Destroyed
72 Pages – ALL TEXTS IN ENGLISH
View All
Close