ROD450 1:48 Roden North American T-28D Trojan
SKU:

ROD450

UPC:

4823017701724

MPN:

450

Scale:

1/48
Frequently bought together:
Description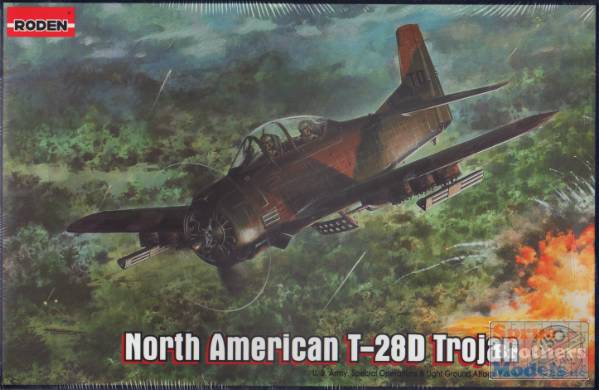 Cold War era piston-engined military trainer aircraft, 'A' variant converted to Nomad 'D' for the counter insurgency (CION) operations.

Kit features engraved panel lines, well appointed tandem cockpits, multipart radial engine, separate rudder and ailerons, detailed landing gear and wheel wells, optional position flaps and ventral speed brake, 3-blade propeller, 2 underwing machine gun pods, 6 underwing hardpoints, external stores and segmented canopy.

Decals and painting guide for 3 aircraft:

USAF T-28D-5 s/n 53-8364 of the 4400th Training Squadron, Eglin AFB, 1964

Special CIA unit T-28D, FG-282, based at Albertville (Kalemi), Congo, January 1966

USAF T-28D-5, s/n 49-1583 of the 606th Special Operations Squadron based at Nachon Phanom, Thailand, late 1960
Includes instrument markings and stencil data.
View All
Close