ACA12259 1:48 Academy F-16A F-16C Falcon
SKU:

ACA12259

UPC:

603550016882

MPN:

12259

Scale:

1/48

Subject:

F-16 Falcon
Frequently bought together:
Description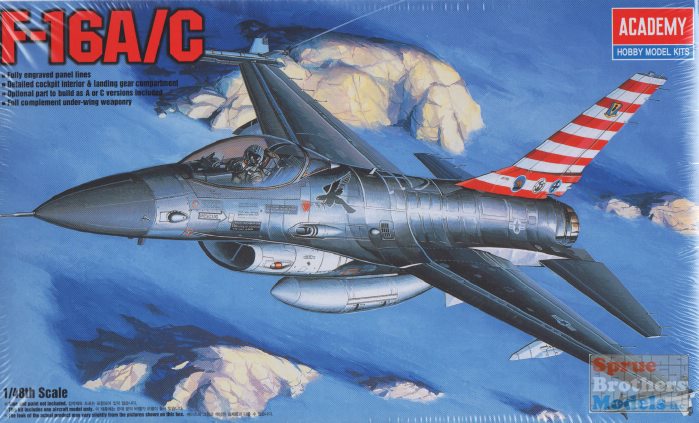 The F-16 is an American multirole jet fighter aircraft developed by General Dynamics and Lockheed Martin for the United States Air Force. Designed as a lightweight fighter, it evolved into a successful multirole aircraft. The F-16's versatility is a paramount reason it was a success on the export market, serving 24 countries.

The F-16 is the largest Western fighter program with over 4,000 aircraft built since production started in 1976. Though no longer produced for the US Air Force, it is still produced for export.

The F-16 is a superb dogfighter with innovations including a frameless, bubble canopy for better visibility, side-mounted control stick to ease control while under high g-forces, and reclined seat to reduce the effect of g-forces on the pilot. It was also the first fighter aircraft to be deliberately built to sustain 9g turns. It is also one of the few jets with a thrust-to-weight ratio greater than one, giving the F-16 excellent acceleration.

The F-16 is known to its pilots as the "Viper", after the Battlestar Galactica starfighter.

In 1993, General Dynamics sold its aircraft manufacturing business to the Lockheed Corporation, which in turn became part of Lockheed Martin after a 1995 merger with Martin Marietta.


Fully engraved panel lines
Detailed cockpit interior and landing gear compartment
Optional parts to build A or C versions included
Includes under-wing weaponry
View All
Close