AMM7726 AMMO by Mig Solutions Box - WW2 Luftwaffe Mid War Aircraft Colors and Weathering System
SKU:

AMM7726

UPC:

8432074077268

MPN:

7726

Scale:

Not Applicable
Frequently bought together:
Description

>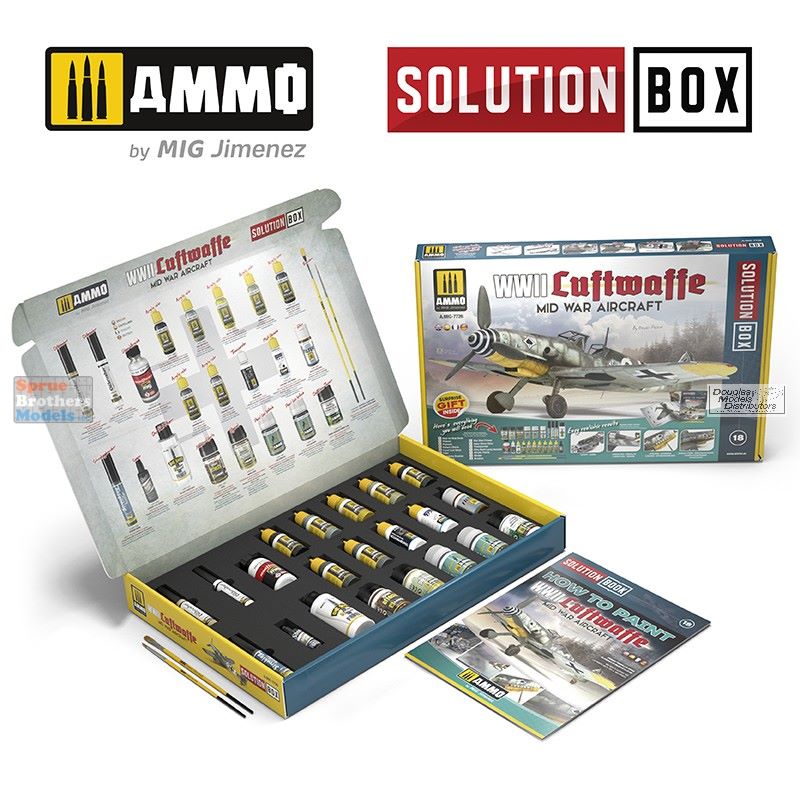 >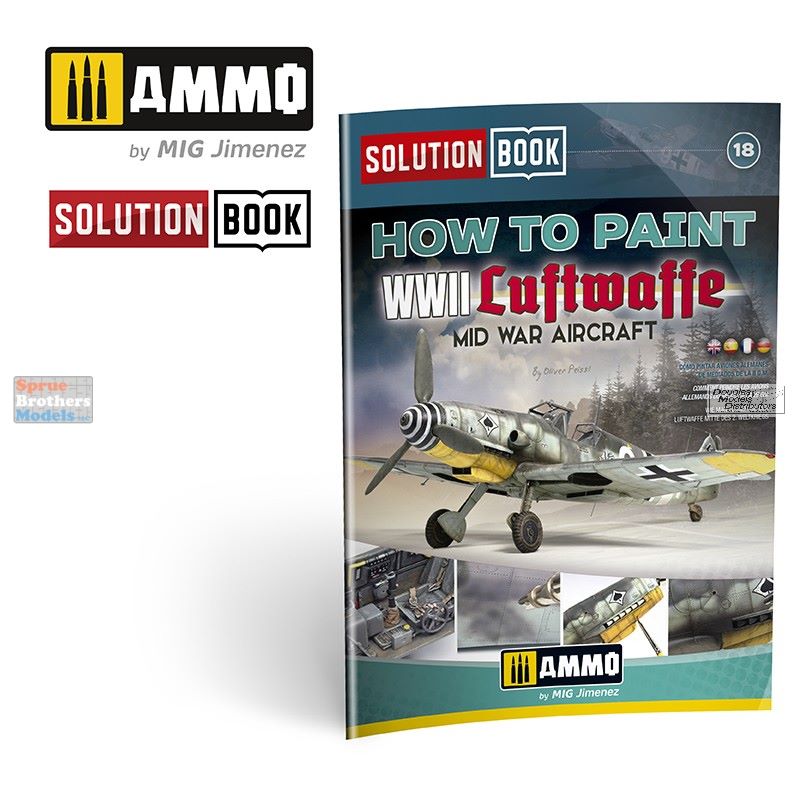 >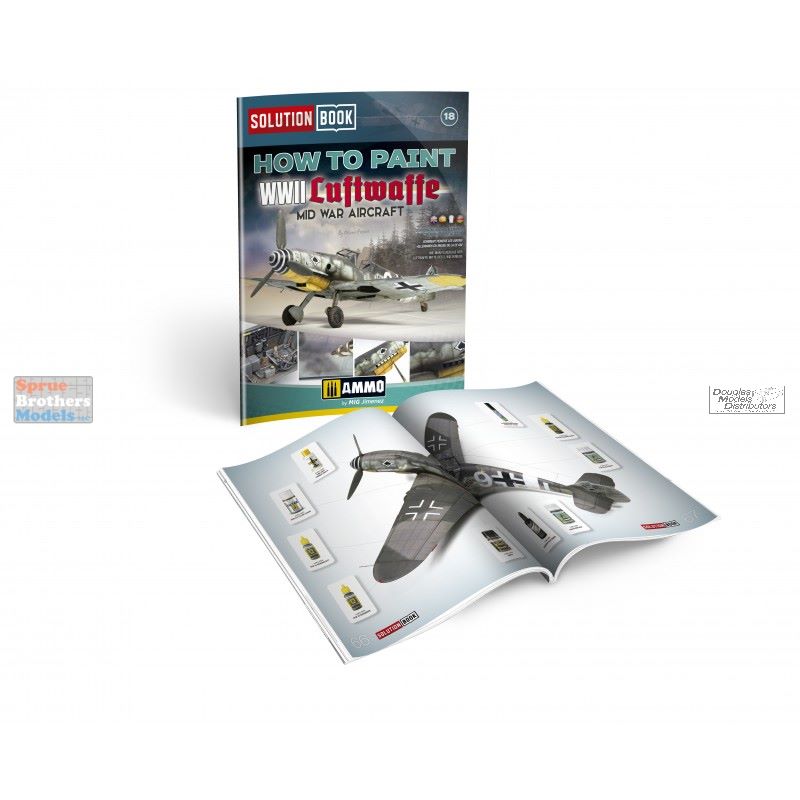 >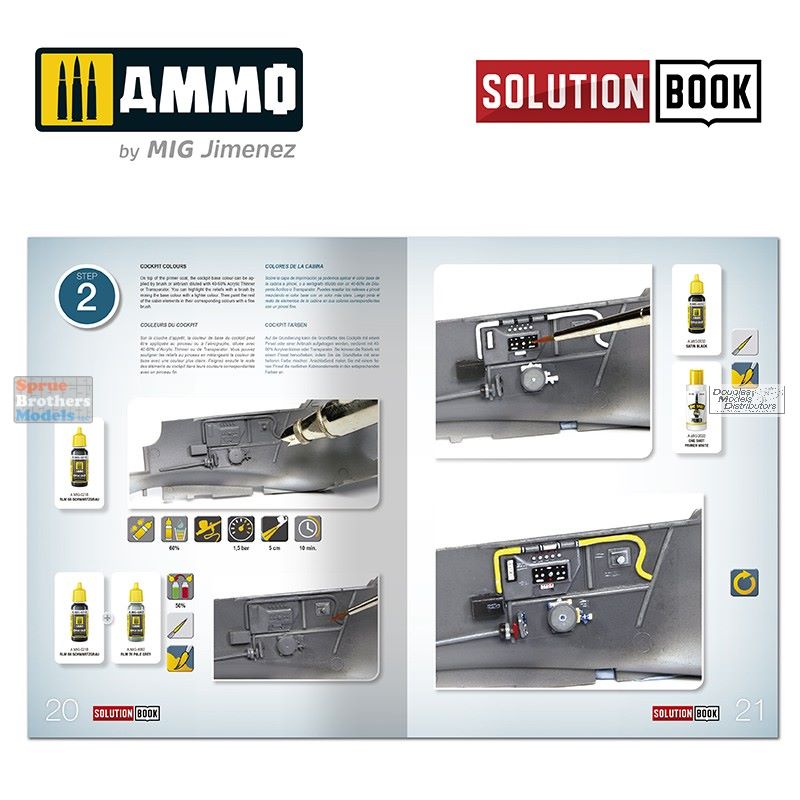 >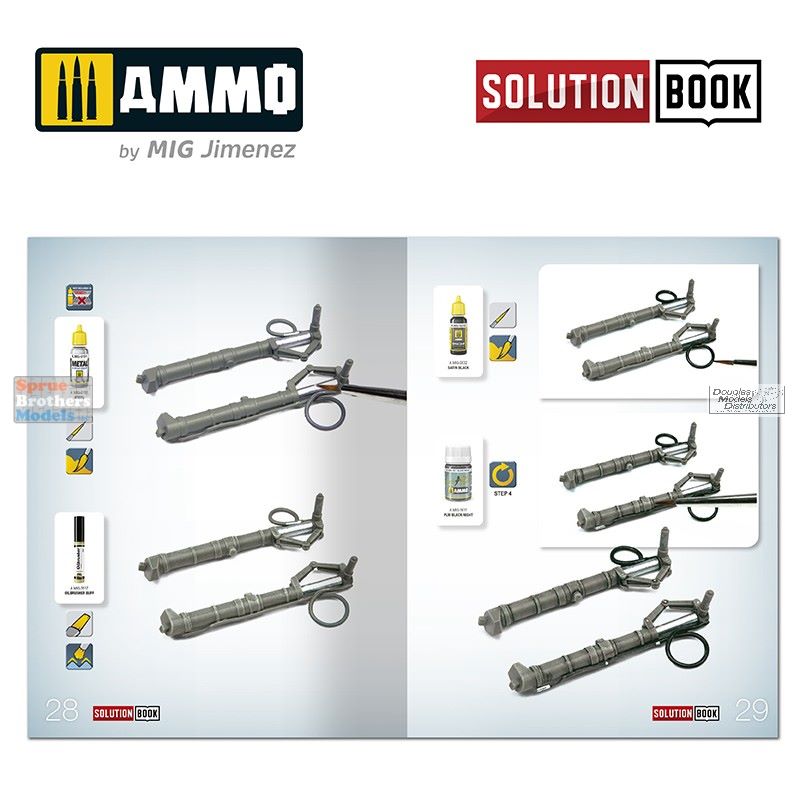 >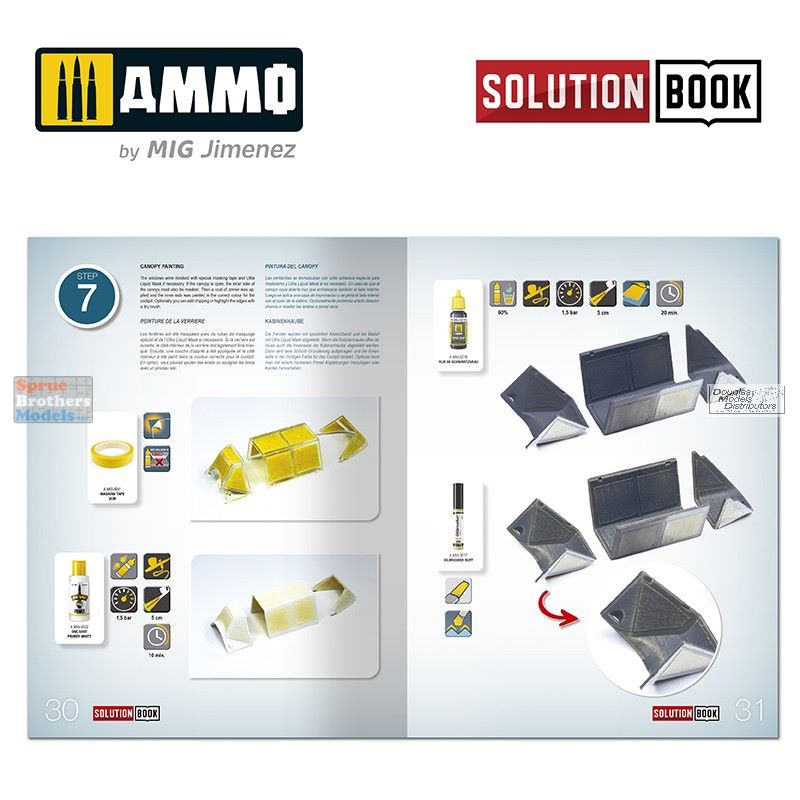 >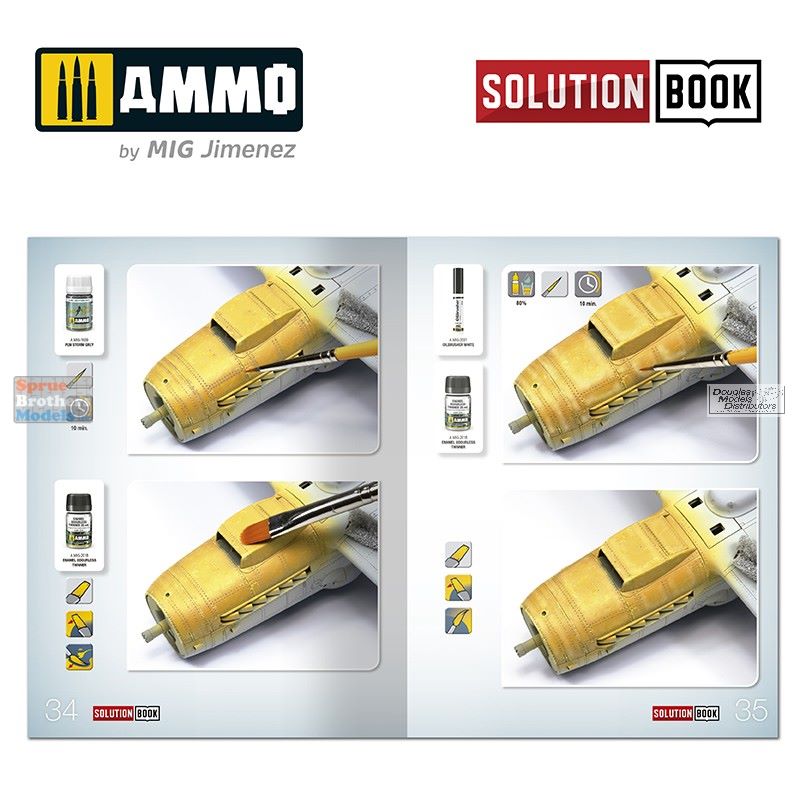 >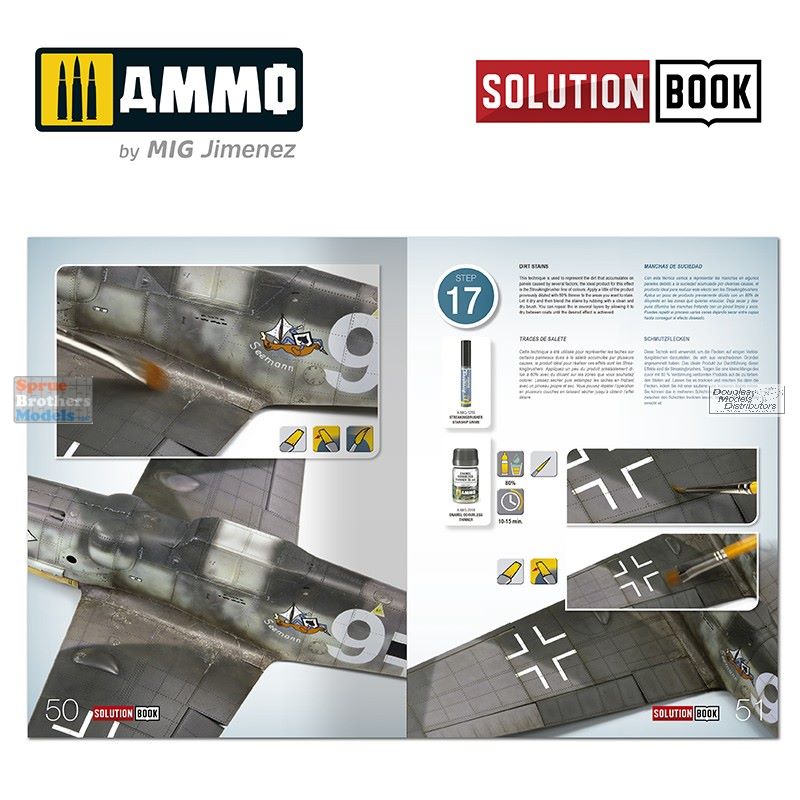 >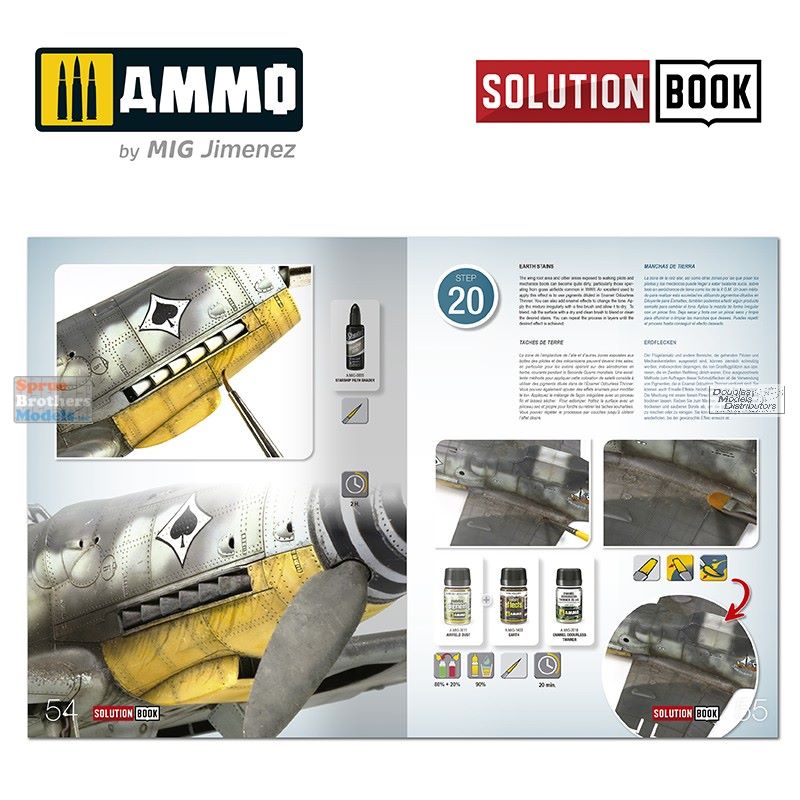 >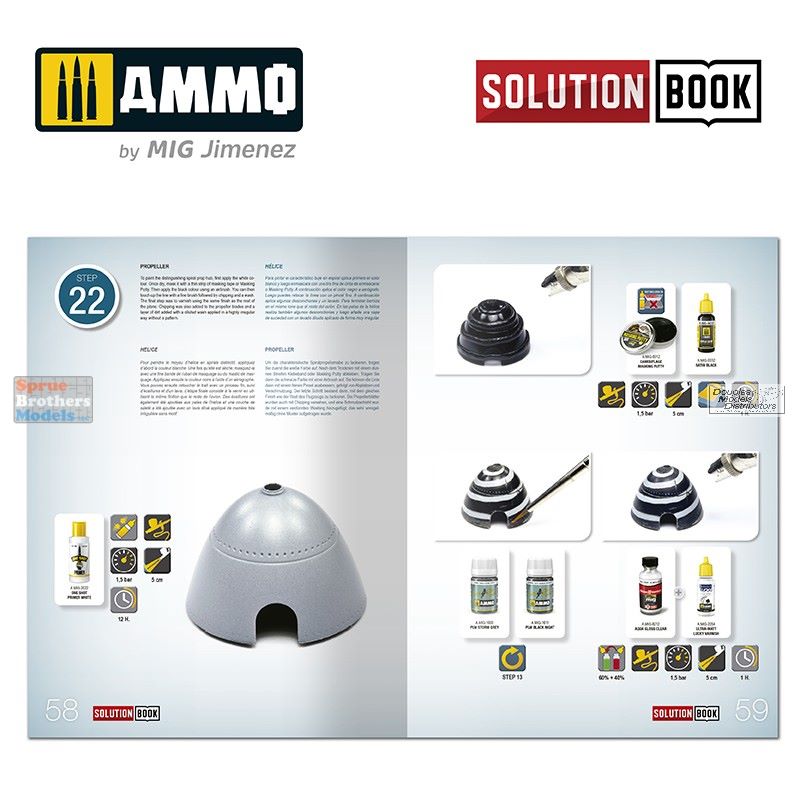 >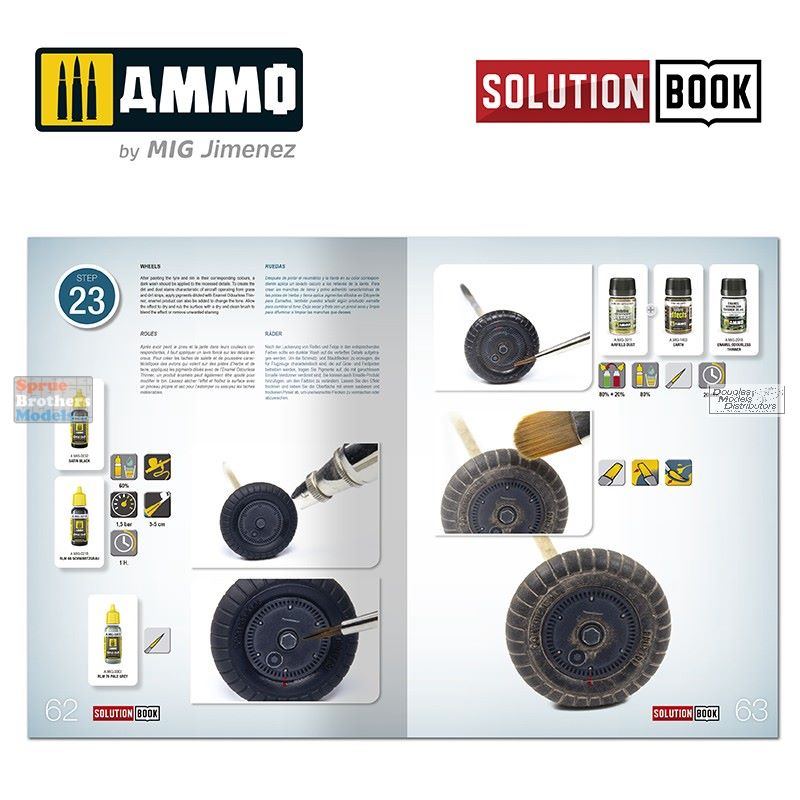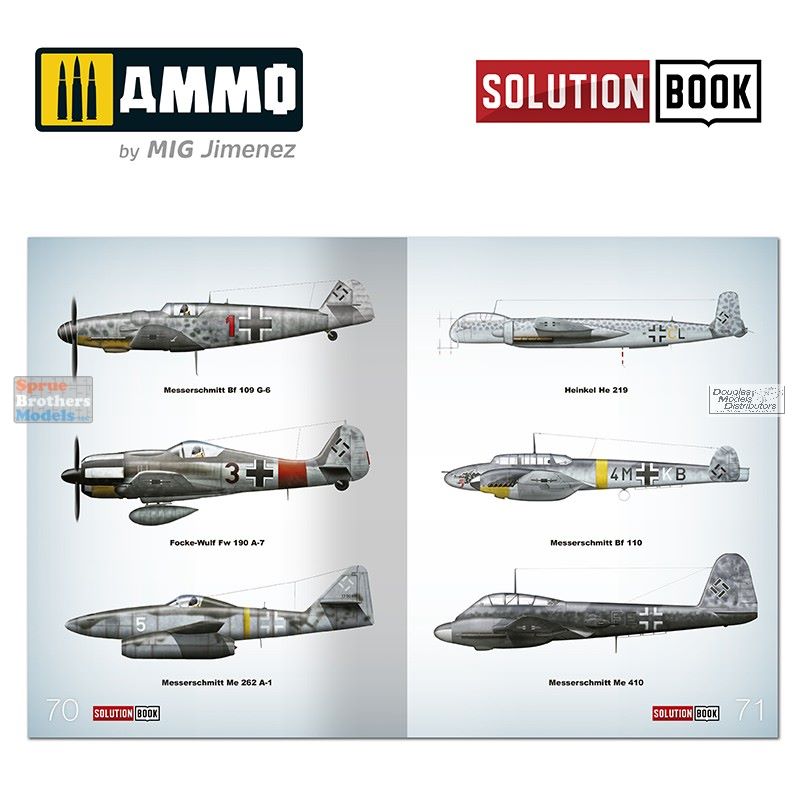 SOLUTION BOX is a simple and comprehensive system providing you with everything required to paint and weather your models. This includes both the application of the primer layer and the camouflage colours, as well as the different painting and weathering effects. The correct products and colours are included for applying filters, washes, fading and highlights with oils, streaking, chipped paint, dust, dirt, and mud, and even oil and fuel stains. This box includes everything except the model kit. This Solution Box is ideal for every beginning modeller and those experienced modellers that enjoy the accuracy and convenience provided by the Solution Box.
AMM6526 How to Paint WWII Luftwaffe Mid War Aircraft SOLUTION BOOK
This Solution Box not only delivers the accurate colour paints, weathering products and brushes required, we have also included the valuable resource AMM6526 How to Paint WWII LUFTWAFFE MID-WAR AIRCRAFT Solution Book as well, a complete 71-page guide with step-by-step tutorials in four languages including English, Spanish, French, and German, each explains how to apply the different colours and effects common to German aircraft operating during the intermediate stages of the WWII. SOLUTION BOOK is a simple and basic guide intended to help any modeller easily achieve similar results to those shown in each example. It doesn´t matter if the reader is a novice or a more seasoned and experienced modeller, by following the steps in this guide you will be able to obtain amazing results with the efficient and effective methods shown.
SOLUTION BOOK's new design will allow you to follow each step in a very easy and intuitive manner without text by using a simple icon-based code indicating what to do at each step. By following the steps shown in this guide, you will be able to achieve excellent results with very little effort. The model used in this Solution Box is the 1/35th scale Messerschmitt Bf 109 G-6 from Border Model.

Includes the colours:
AMM6526 - How to Paint WWII Luftwaffe Mid War Aircraft SOLUTION BOOK
AMM2022 - ONE SHOT PRIMER White
AMM0218 - ACRYLIC COLOR RLM 66 Schwartzgrau
AMM0217 - ACRYLIC COLOR Green Slate (RLM 02)
AMM0063 - ACRYLIC COLOR Pale Grey
AMM0253 - ACRYLIC COLOR RLM 74 Graugrün
AMM0254 - ACRYLIC COLOR RLM 75 Grauviolett
AMM0125 - ACRYLIC COLOR Gold Yellow (RLM 04 Gelb)
AMM0032 - ACRYLIC COLOR Satin Black
AMM8212 - Aqua Gloss Clear ALC600
AMM2054 - LUCKY VARNISH Ultra-Matt (17mL)
AMM2016 - Transparator (17mL)
AMM2018 - Enamel Odourless Thinner (35mL)
AMM0822 - ACRYLIC FILTER Ochre
AMM0855 - SHADER Starship Filth
AMM1609 - PLW Storm Grey
AMM1611 - PLW Black Night
AMM1403 - Earth EFFECTS
AMM3517 - OILBRUSHER Buff
AMM3501 - OILBRUSHER White
AMM1259 - STREAKINGBRUSHER Starship Grime
AMM3011 - PIGMENT Airfield Dust
AMM8610 - 5/0 Synthetic Round Brush
AMM8596 - 6 Synthetic Filbert Brush
View All
Close