DAS1036 Detail & Scale Books - Colors & Markings of the F-14 Tomcat Part 1: Atlantic Fleet and Reserve Squadrons
SKU:

DAS1036

UPC:

9798724331036

MPN:

1036

Scale:

Not Applicable

Subject:

F-14 Tomcat
Frequently bought together:
Description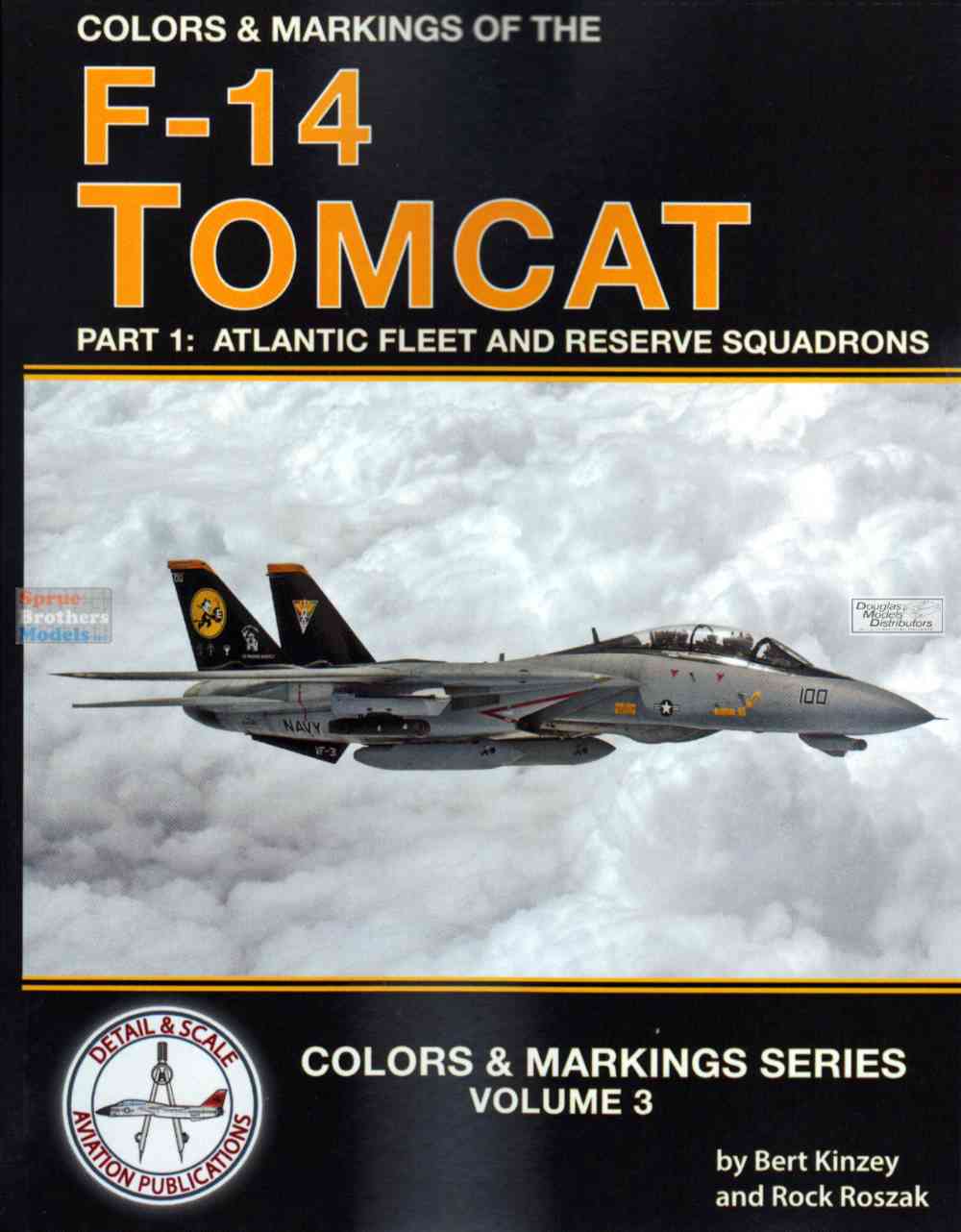 The Grumman F-14 Tomcat is considered by many to be the most iconic naval fighter aircraft of the latter half of the twentieth century. Colors & Markings of the F-14 Tomcat, Part 1: Atlantic Fleet and Reserve Squadrons is a comprehensive look at the paint schemes and unit markings used by operational F-14 squadrons assigned to the Atlantic Fleet from 1974 through 2006.
The book covers the fifteen active Atlantic Fleet fighter squadrons and the two Naval Reserve units that flew the Tomcat during its entire thirty-two year career. Beginning in 1974, when the F-14 entered service with VF-14 "Tophatters," VF-32 "Swordsmen," and VF-143 "Pukin' Dogs," the Tomcat distinguished itself, first as an outstanding fighter and fleet defense interceptor, tactical reconnaissance aircraft, and later as strike aircraft in its "Bombcat" role.
Part 1 will be followed by two additional volumes. Part 2 will cover the Pacific Fleet and Reserve Squadrons. Finally, the third book in the trilogy will take a look at the prototypes, early developmental Tomcats, those assigned to test and evaluation squadrons and facilities, TOPGUN, adversary Tomcats, miscellaneous and utility units, and NASA. Additionally, the official paint schemes used by the U. S. Navy with be covered, as will a detailed look at the standard markings and stenciling used on Tomcats.
View All
Close