GTR32058 1:32 GT Resin F-4S Phantom II Conversion Set (TAM kit)
SKU:

GTR32058

UPC:

MPN:

32058

Scale:

1/32

Subject:

F-4 Phantom II
Frequently bought together:
Description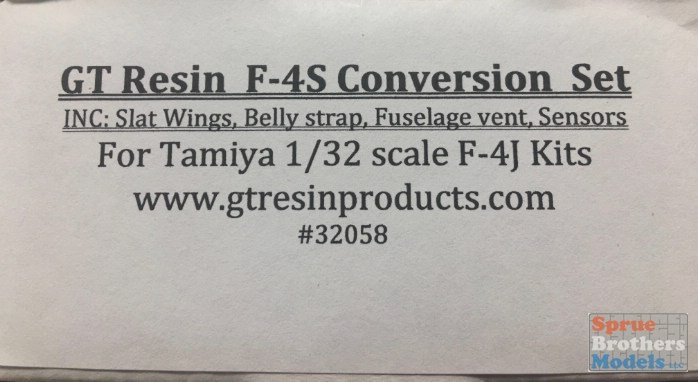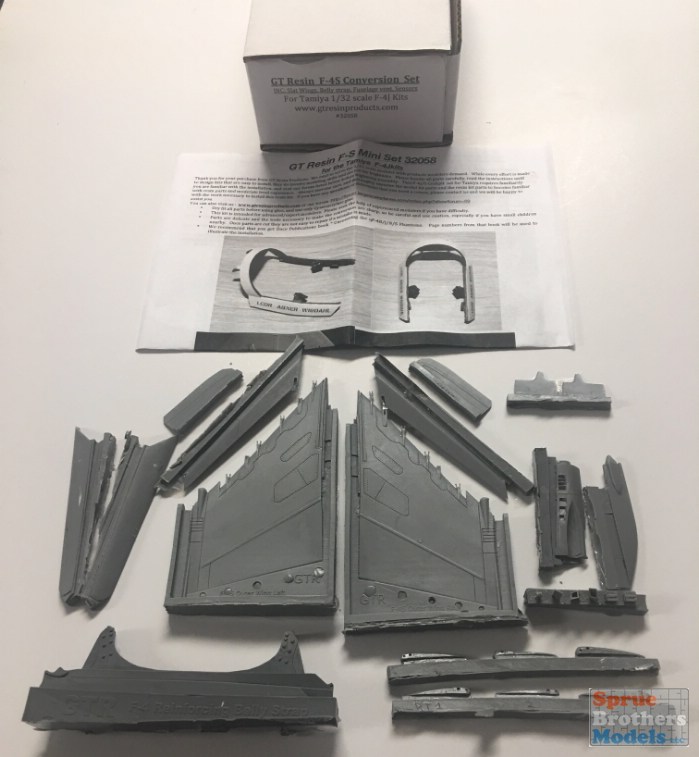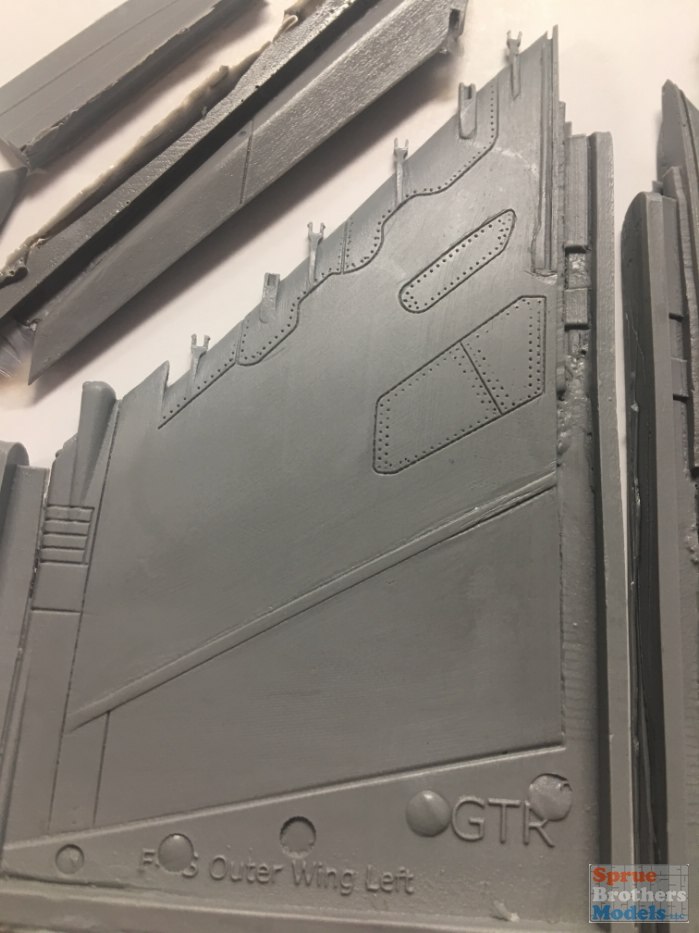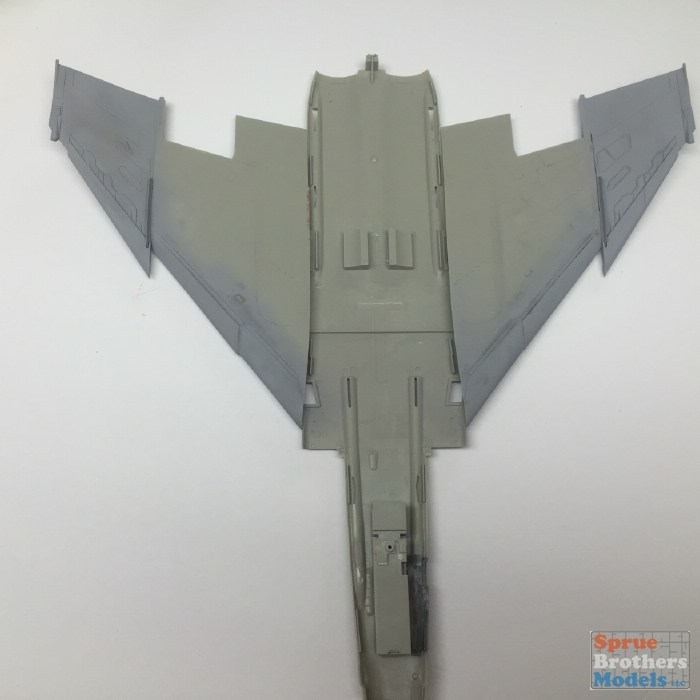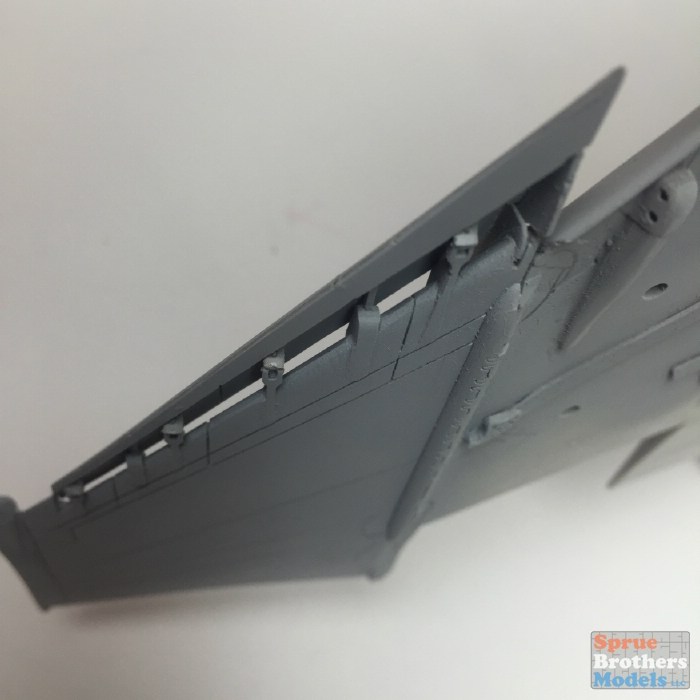 GTR 32058. F-4S Conversion Set for Tamiya F-4J kits.
The GTR set is the only modern and complete conversion set to turn Tamiya‹¨«??s F-4J kit into the F-4S. The kit features the latest in CAD design and 3d technology to give you the most realistic ‹¨«??Sierra Phantom‹¨«?‹¨« that can be built. Our set includes:
‹¨«?‹¨« Highly detailed outer wings featuring correct slat hinge details, panel lines, rivet details, wingtip light details, and re-enforcing plate details
o The outer wings install easily with the correct 12.5 degree dihedral
o Our design and materials eliminate the problems with shrinkage found in older sets circulating on the market
o Slats have the correct shoulder shape which is unique to the ‹¨«??S‹¨«?‹¨«
o Detailed strakes made easy to install at the correct angle to the slat wing and with accurate overall shape
‹¨«?‹¨« Detailed inner wing slats insert in the retracted position with the correct ‹¨«??DOG TOOTH OVERHANG‹¨«?‹¨« unique to the F-4S Jets
‹¨«?‹¨« Highly detailed Belly strap and re-enforcing plates that every F-4S had installed to strengthen the wings
‹¨«?‹¨« Parts tree containing:
o AC vent divider
o Sparrow Missile sending antenna mounted on the nose under the AC vent
o Pilot Cockpit canopy mounts and sensors for the early JHMCS gunsight that the ‹¨«??S‹¨«?‹¨« used
‹¨«?‹¨« Modified AC discharge vents next tot he Nose gear wheel well
‹¨«?‹¨« Fin cap with correct ECM antenna
‹¨«?‹¨« Detailed inner slat wing hinge bulges ( one left and one right set)
‹¨«?‹¨« Complete installation instructions
This set is the only way to go if you are building an 1/32 F-4S!!!
View All
Close