WPT131 Warpaint Books - The Auster in British & Foreign Air Arm Service
SKU:

WPT131

UPC:

MPN:

131

Scale:

Not Applicable
Frequently bought together:
Description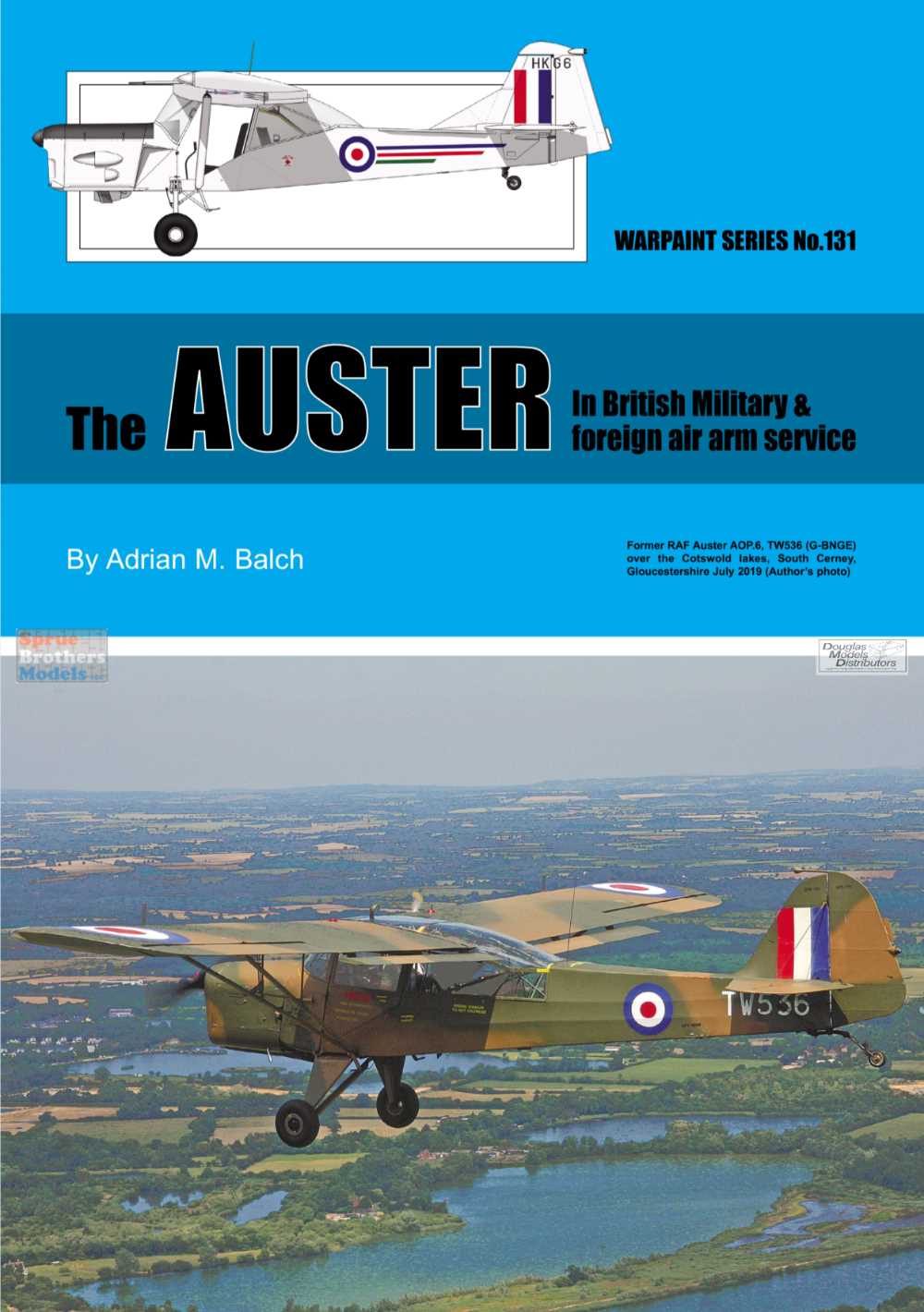 Author Adrian M Balch
64 pages
15 pages of Colour Profiles
Over 150 many never seen before images
The Auster In British Military & foreign air arm service
Stemming from the original American Taylorcraft design, the British Auster is arguably as well known and famous as the Tiger Moth, being built at the right time to provide a vital role during WW2 in the Air Observation Post role, spotting and reporting artillery positions, particularly during D-Day and through decades of post-war conflicts worldwide. Founded in 1938 at the Britannia Works, Thurmaston near Leicester, England, as Taylorcraft Aero-planes (England) Limited, they made 1,604 high-wing Taylorcraft Auster monoplanes which were built during World War II for the armed forces of the UK and Canada. The type has proved to be versatile and adaptable to worldwide conditions being fitted with wheels, floats or skis as per the Trans-Antarctic Expeditions, which are all recorded within. This is another comprehensive Warpaint book by Adrian Balch, which covers the design and de-velopment of the Auster, highlighting the variants that were used in military service by the RAF, Army Air Corps and air arms around the world, culminating in the variants built by BEAGLE. Nearly 150 photographs, many rare and never seen before, illustrate the type in military service, supported by 13 pages of colour profile drawings and plans by artist Sam Pearson.
View All
Close