WPTCC002 Guideline Publications - Combat Colours 2: The Hawker Hurricane 1939-1945 in RAF, Commonwealth and FAA Service
SKU:

WPTCC002

UPC:

9780953904044

MPN:

CC002

Scale:

Not Applicable

Subject:

Hurricane
Frequently bought together:
Description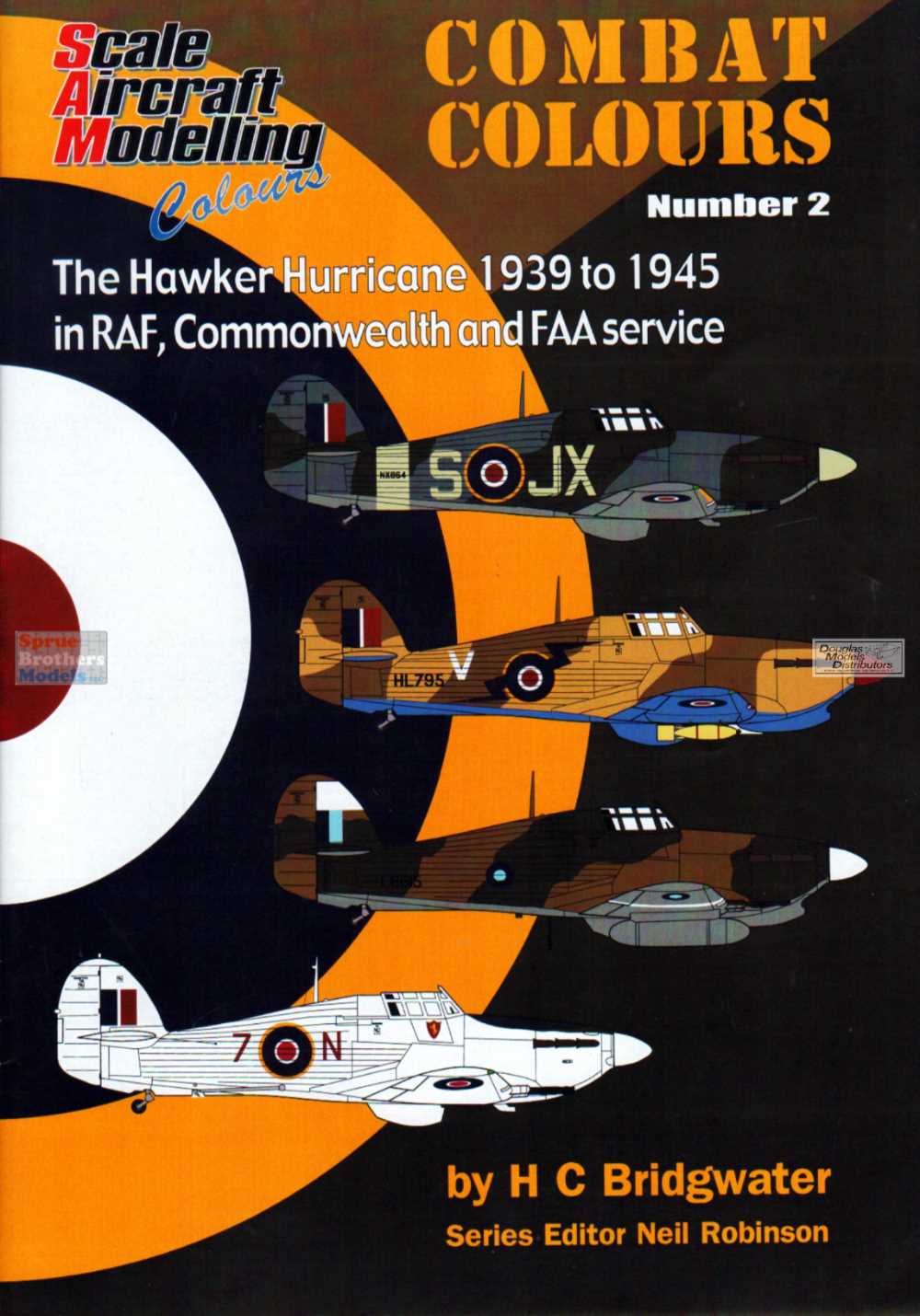 The Hawker Hurricane 1939 -1945 in RAF. Commonwealth and FAA service
By H C Bridgewater Series Editor Neil Robinson

The Hawker Hurricane entered service with the Royal Air Force some eighteen months before the start of the Second World War and was still on 'active service' at the end of the conflict. It can be said that the Hurricane fought in more campaigns, on more fronts, and in more countries and Theatres than any other British fighter during that war. This particular volume covers the camouflage schemes and markings carried by Hurricanes, in a variety of different Marks and sub-types, which served with the RAF, Commonwealth and Fleet Air Arm squadrons between September 1939 and August 1945. Because of the scope of the subject, the coverage given here is of necessity relatively brief. Much research is still going on into the finer details of the aircraft camouflage and markings used by the RAF and FAA during the Second World War period, so it is perhaps inevitable that some of the information given here may subsequently need revision. That said, the contents of this book reflect
the extent of our collective knowledge of this subject at the present time of writing. I am indebted to Paul Lucas for sharing some of his research with me; to Peter Scott for his excellent artwork; Andrew Thomas, Dick Ward
and Ian Carter for the photographs, and to the series editor, Neil Robinson who exercised great
patience and tact whilst convincing me that I could indeed write something of this nature.
View All
Close