WPTCN002 Guideline Publications - Colour Conundrum Compendium No.2
SKU:

WPTCN002

UPC:

MPN:

CN002

Scale:

Not Applicable
Frequently bought together:
Description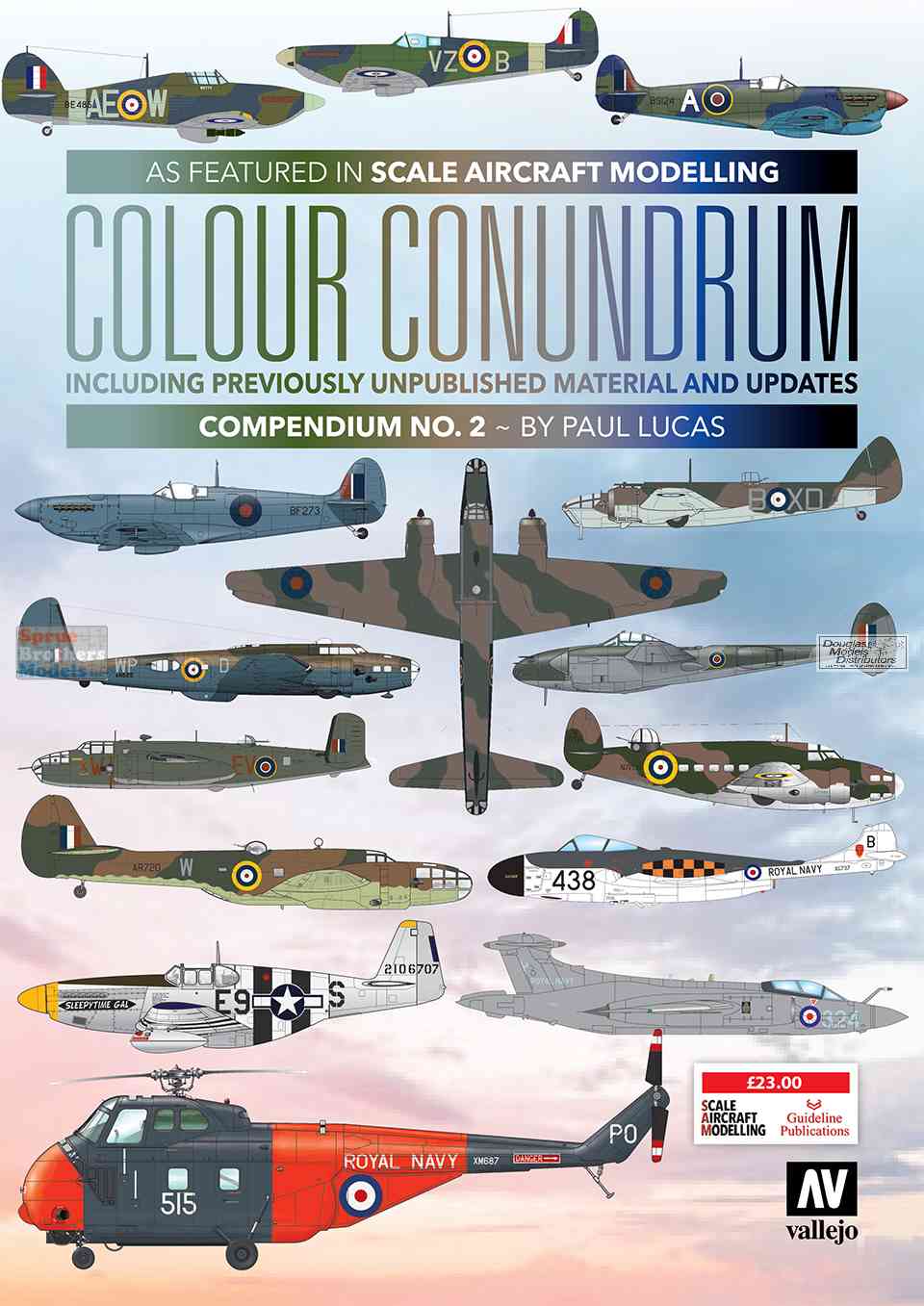 Colour Art work by Mark Rolfe and Jan Polc
Author Paul Lucas
Guideline Publications is pleased to announce the second 'Colour Conundrum Compendium'. With this further release the Author focuses on three themes: the RAF in the Second World War, the Post War Fleet Air Arm, and related products of the United States' aviation industry that are intertwined with both the other subject areas. To this has been added a completely new chapter on the B-17Cs of 90 Sqn in 1941, which along with the 4 pages of updates presenting new findings on some of the subjects, makes for an additional 12,000 previously unpublished words.
Quoting extensively from primary sources, the articles also provide valuable insight into the organisation and administration of the air force, and the many thousands of documents and memos that passed from office to office behind the scenes, providing background and understanding that add depth and focus to a model, as well as an opportunity to understand why a specific colour scheme may have been either selected or rejected. With original research based on surviving records in the National Archive at Kew the aim of these articles is to throw fresh light upon some old questions, to challenge some long held views on aircraft camouflage and markings, and to pose new questions that had arisen as a result of the research to which the answers were not yet known.
View All
Close